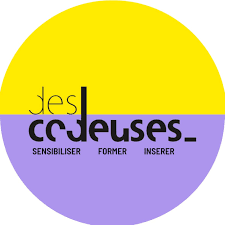 Le 06.07.23
[💡BONI.D] DesCodeuses Supports Women from Disadvantaged Areas in Their Professional Transition to the TECH Industry
DesCodeuses is the story of Souad Boutegrabet, a woman from underprivileged neighborhoods, passionate about computer science. Due to the need for quick job integration and family financial responsibilities, she did not pursue a career in the digital field.
In 2017, Souad decided to create DesCodeuses, aiming to empower women from Priority Urban Zones (QPV) to seize opportunities in the digital sector, which initially appears unwelcoming to women. In fact, women make up less than 30% of technical professions, and a completely overlooked issue exists: the absence of women from priority neighborhoods, both urban and rural. To address this social problem, DesCodeuses developed a tailored program specifically targeting women from these neighborhoods, considering peripheral obstacles to accessing technical training and jobs. Through DesCodeuses, companies commit to bringing more diversity to their technical teams, adding value to their business.
DesCodeuses work to ensure that social background and gender are not obstacles to women's ambitions. An initiative that is close to our hearts at Les Grandes Idées.