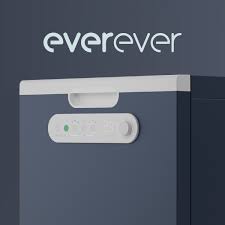 Le 20.06.23
[💡BONI.D] Fighting Against Disposable Culture, EverEver Launches the First Sustainable Dishwasher
Only 10% to 20% of broken appliances are repaired. Beyond being a significant cost for consumers, this practice proves to be an environmental disaster. Instead of throwing away 100g of broken parts, a user discards 45kg into the landfill.
To address this issue, Martin Hacpille launched EverEver, revolutionizing the French industrial approach to household appliances. His mission? To offer sustainable and made-in-France appliances by extending the lifespan of products. To achieve this, EverEver carefully selects materials to reduce impact by 45% and minimize the use of mineral and fossil resources by 70% compared to a standard dishwasher on the market. EverEver also prioritizes easily repairable products throughout their lifespan, achieved through simplified design and availability of spare parts for 20 years.
Thank you for this BONI.D!