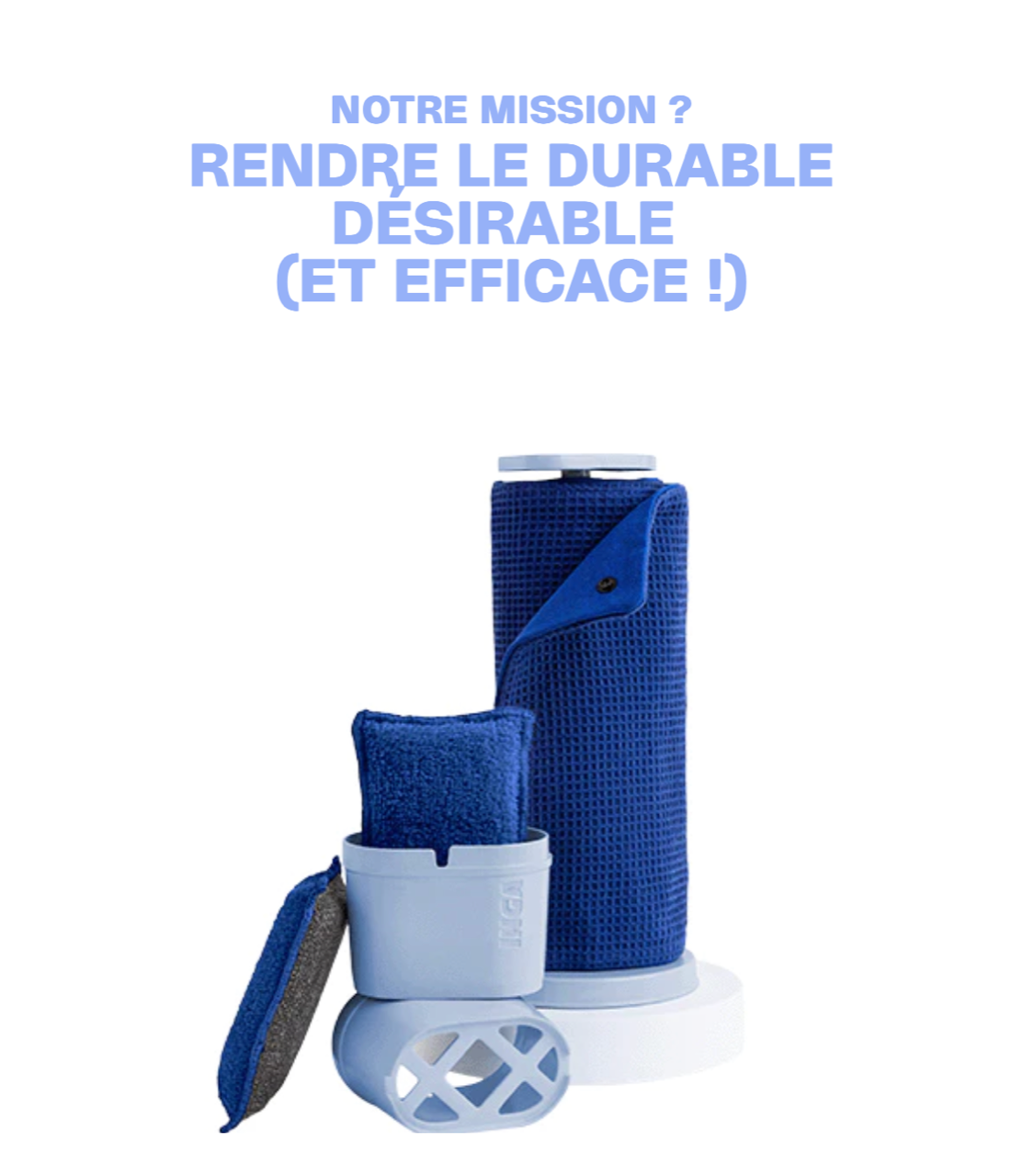 Le 28.04.23
[💡BONI.D] Reusable and Sustainable Everyday Products with INGA
Reusable and sustainable everyday products? It's possible with INGA! To address the significant number of disposable products and everyday items discarded each year in France, Benjamin Bir, Marion Guy, and Christophe Terrin had an idea. That idea is INGA, a brand that aims to inspire everyone to transition from disposable to sustainable by offering reusable household paper and items (such as paper towels, sponges, makeup remover pads, etc.).
INGA offers affordable products made from recyclable, recycled, and/or organic materials designed to last a long time with the same effectiveness, in order to convince consumers to make the switch.
Thank you INGA, for this wonderful initiative!