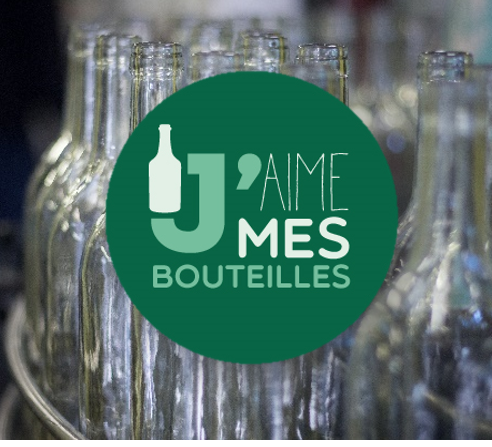 Le 24.05.23
[💡BONI.D] The Return of Refundable and Reusable Bottles with "J'aime mes bouteilles"
Muriel Charlet, Delphine Renevier and Aude Weis are leading the "J'aime Mes Bouteilles" project, which aims to reintroduce the concept of deposit systems for glass containers.
"J'aime mes bouteilles" is a reusability initiative based in Bourgogne-Franche-Comté, operating on a circular, sustainable, and solidarity-based economy model. In this approach, bottles are washed and reused rather than being discarded, destroyed and reproduced identically. Starting with local producers (brewers, winemakers, juice producers, etc.) and leveraging short distribution channels (local stores, direct sales outlets), this endeavor will have a significant ecological impact and will ultimately contribute to job creation.
Thank you for this wonderful initiative!