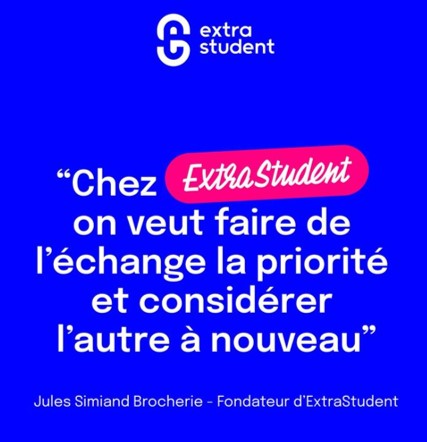 Le 19.07.23
[BONI.D 💡📱] ExtraStudent : the mutual aid social network for #students!
While still a senior high school student, Jules Simiand Brocherie created a scholastic support website called Elèves Solidaires (Solidary Students) for high school and college students during the lockdown. The goal was to share lessons, study guides, and help each other during a time when disengagement was prevalent.
Since 2020, the website has evolved and transformed into ExtraStudent, a genuine student social network that continues to facilitate sharing of academic materials, while also offering school presentations, virtual career fairs, discussions on various topics, all aimed at helping students find answers to their questions!
A wonderful idea that fosters connections, applauded by Les Grandes Idées!