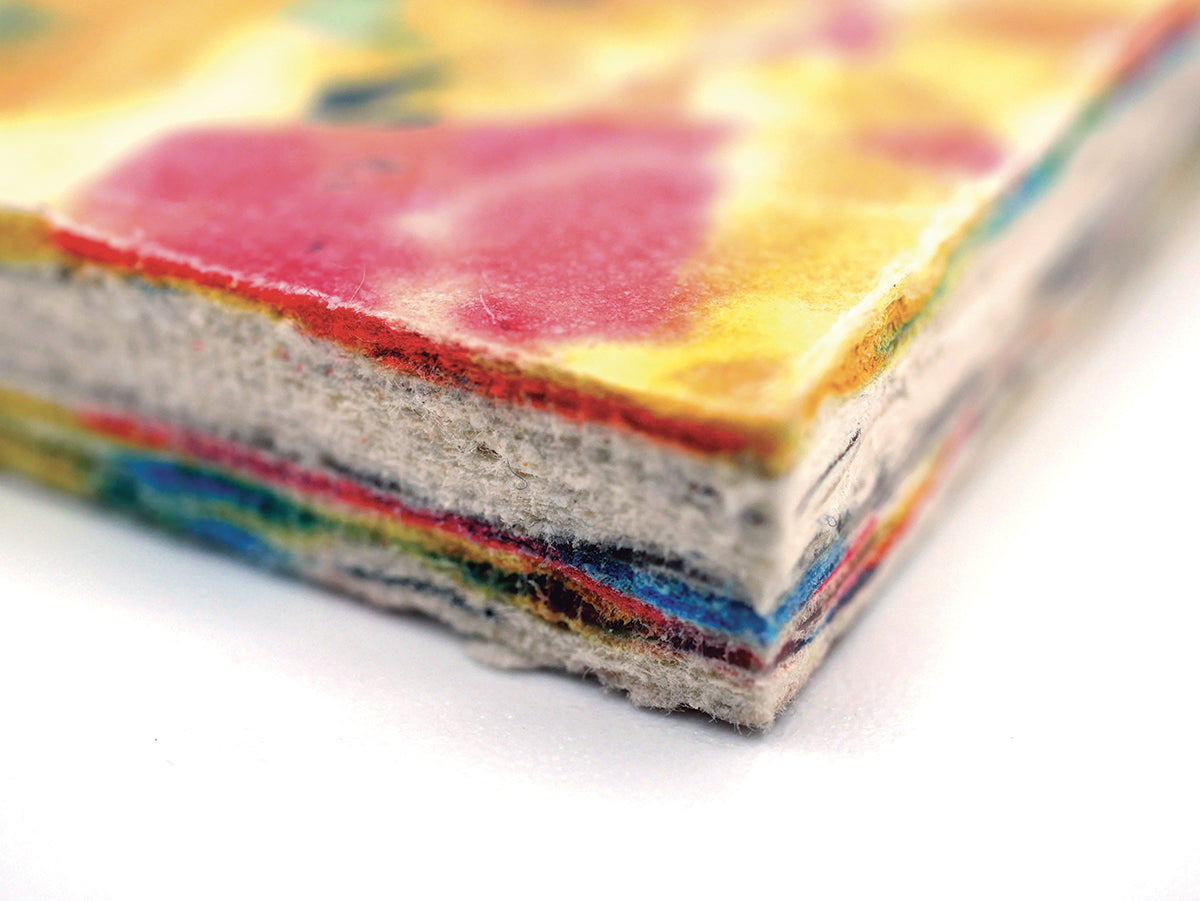 Le 17.02.22
[BONI.D] A new recycled material by Procédés Chénel International
Specialized in designing paper architectures intended for exhibitions, events and interior architecture, Procédés Chénel International has been committed for many years in a process of constant improvement, both at the societal and environmental level.
The Drop® Cake is a new inventive and committed material created from Drop® Paper waste, a paper made of cellulose, polyester, fiberglass and polyethylene waste. This product enters into a virtuous cycle since it makes it possible to recycle all production scraps and Procédés Chénel decorations to infinity.
An ideal material for beautiful and responsible furniture!