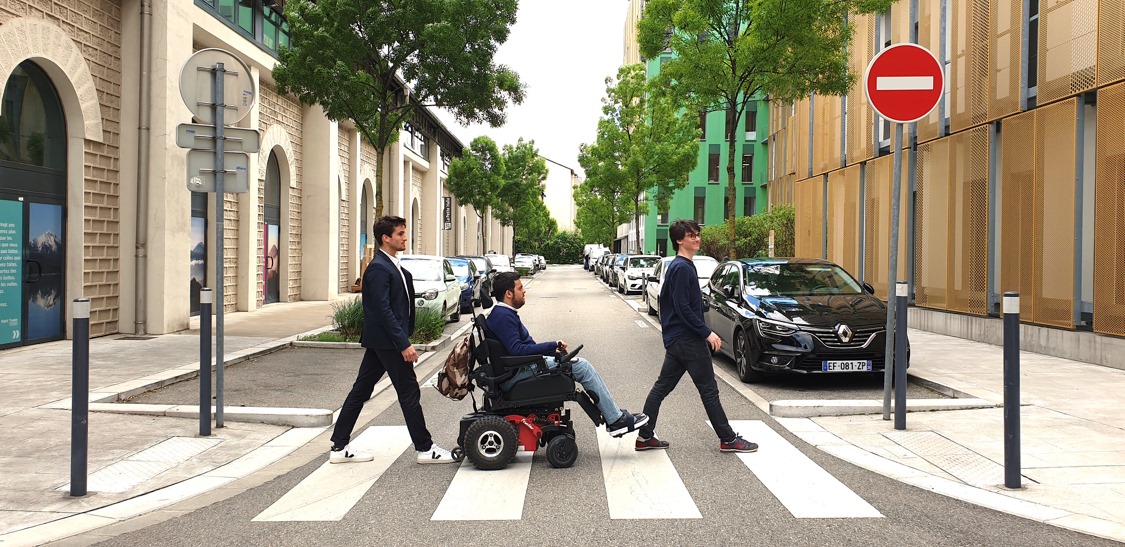 Le 11.02.22
[BONI.D] Andyamo, towards inclusive mobility!
Following a skiing accident, Marco Petitto finds himself in a wheelchair. He is then confronted to the difficulties people with reduced mobility may encounter when traveling. He decided to work to improve their routes, with Sébastien Guillon and Florian Blachet, respectively graduates of Grenoble Ecole de Management and IMT Atlantique Brest.
This is how they created a tool to calculate multimodal routes that works like a maps application adapted to the needs of people with reduced mobility. Calculating possible routes according to the level of mobility and the means of transport of the user, this tool offers three additional functionalities: the inventory of accessible sidewalks and pedestrian crossings, of public transport fitted out and equipped for families, the elderly or those with reduced mobility, as well as the inventory of accessible public places.
A great initiative that allows to all live together!