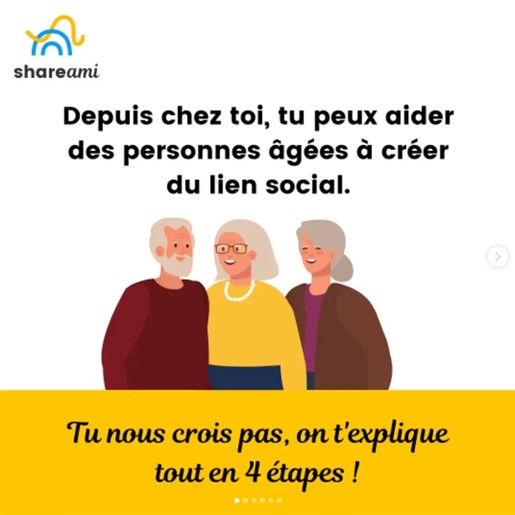 Le 19.04.22
[BONI.D] Creating an intergenerational link and practicing French thanks to ShareAmi
ShareAmi is a project created in May 2020 by the Oldyssey organization, in order to preserve social ties around a simple idea: to allow young people who wish to practice French to progress by putting them in contact with seniors living in France to converse in videoconference.
Indeed, in a context of health crisis, seniors have found themselves particularly isolated while students, refugees and migrants have seen their French lessons or language exchanges cancelled.
ShareAmi thus makes it possible to virtually meet each duo who will then call each other every week. An organization with three objectives, since it makes it possible to create links between generations and cultures, to promote transmission and to learn about digital technology.
A great solidarity initiative!