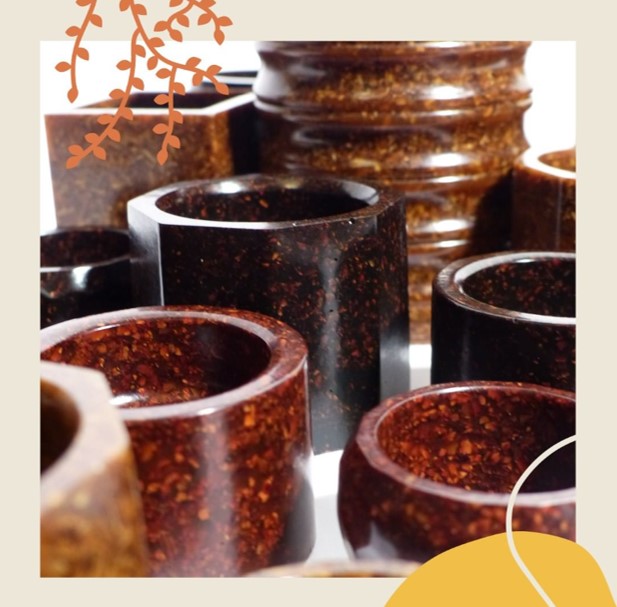 Le 22.08.22
[BONI.D] Houbly, sustainable furnitures for a responsible interior
To take part in the fight against climate change, Auriane Lefebvre and Manon Baste are joining forces to create Houbly in 2020! It is a company that recycles biowaste and plant waste to make sustainable, recyclable and compostable agromaterials.
Auriane and Manon have identified two plant waste sources that are not yet recovered in Île-de-France: spent grains from breweries, waste from beer production and cocoa pods from beans roasting. They then use this waste as a raw material to manufacture new materials which, at the end of their life, can be returned to the earth in the form of compost contributing to soil regeneration.
This also promotes less polluted air in our homes. A great project that Les Grandes Idées salutes!