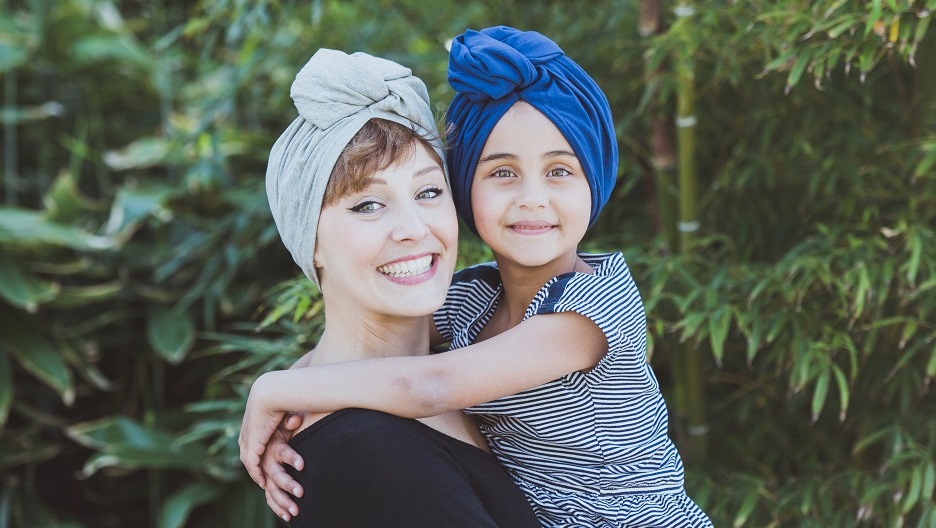 Le 01.09.21
[BONI.D] Les Franjyne, a style lesson to fight alopecia
While diagnosed with a breast cancer at 27, Julie Meunier loses her hair and starts to wear turbans. Once cured, she thinks about a system that will allow a bang and a turban to be held on her head and creates her own company.
Les Franjynes offers an alternative to wigs thanks to a bang collection, entirely adaptable to alopecia, which evolve through hair growing, and that can be customized with a turban, a beanie, or a headscarf. Sold in 200 shops throughout France, the turbans, refundable by French social security system, are contributing to the well-being of women going through alopecia because of a disease.
A cheerful invention!