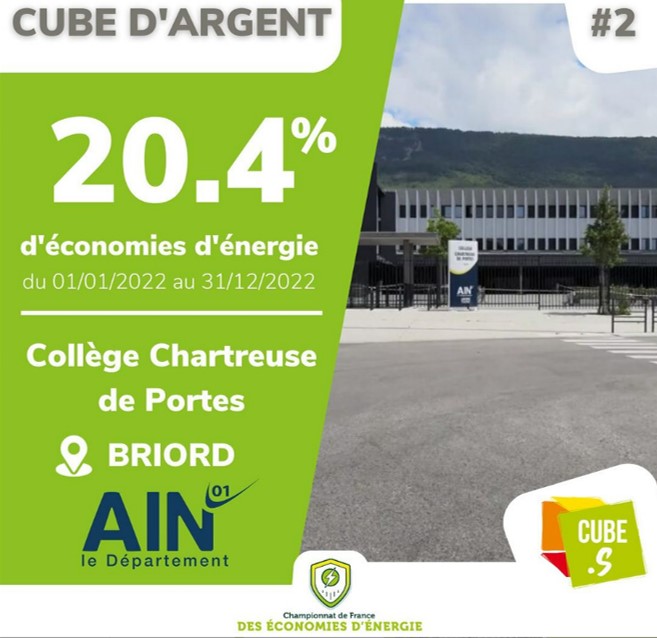 Le 22.05.23
Chartreuse de Portes College Honored in Le Progrès for Energy Savings
Winner of a Silver Cube with a 20.4% energy savings in the Cube.S competition, Chartreuse de Portes College in Briord officially received its award on May 9th!
The school staff was warmly congratulated for their remarkable involvement in the field of sustainable development by Department officials, who were present for the occasion.
This competition, organized by IFPEB and Cerema in collaboration with FNCCR, provided a boost to the ongoing energy savings efforts already undertaken by the college.