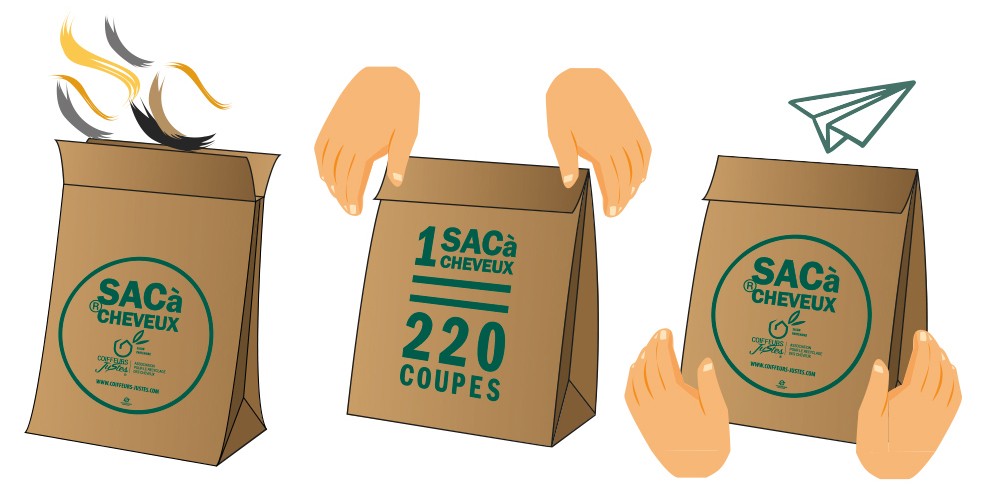 Le 03.09.20
[BONI.D] Coiffeurs Justes : hair, bio-sourced materials with unsuspected properties
Did you know the Amoco Cadiz sank off the coast of Brittany (1978) or the bulk carrier Wakashio off the coast of Mauritius (2020), hair was used to absorb some of the oil spilt in the waters ?
Insulating, resistant, fertilising, biosorbent, cut hair has many interesting properties. It is a waste produced in increasing quantities and which is currently largely unexploited.
Founded in 2015, Coiffeurs Justes is an association from the Var region in France.  Its ambition :  recover and recycle this organic material by uniting professionals and rising awareness of this sustainable practice among them. Thanks to a simple bag, the association helps hair collection, storage and transportation to structures where it can be processed. Fertilizers, oil filters, thermal and phonic insulators… uses are numerous and promising !
Coiffeurs Justes, a project to explore here