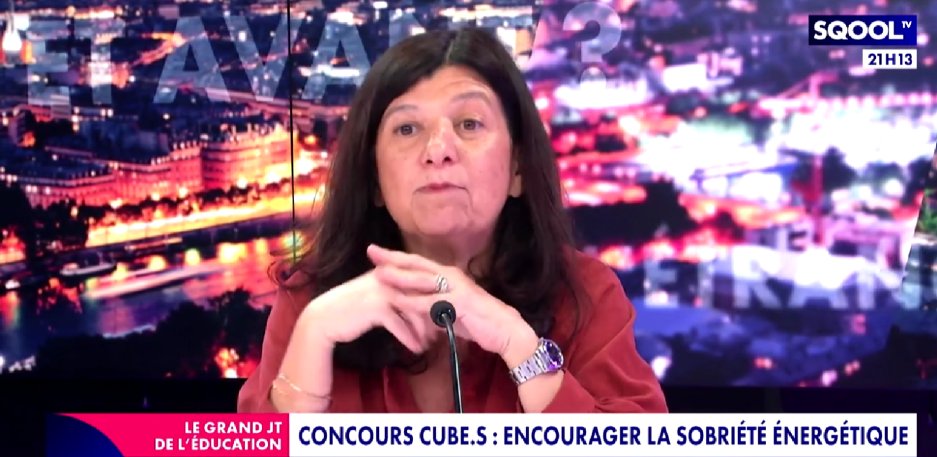 Le 14.04.23
CUBE.S challenge to be featured on TV!
Last Friday, Nathalie Lederman, CUBE.S program coordinator, answered Virginie Guilhaume and Loïc Landrau's questions on the set of SQOOL TV network's Grand JT de l'Éducation! Organized jointly since 2019 by IFPEB and Cerema, CUBE.S is a competition awarding institutions minimizing their energy consumption. With adapted assistance, the challenge helps raising awareness and having facility users getting involved: teachers, students, administration staff and service managers, and communities.
Initiatives carried out, each more creative than the last, allow committed institutions to reach an average of 11% in energy savings, without major investment, from the first year of the challenge!