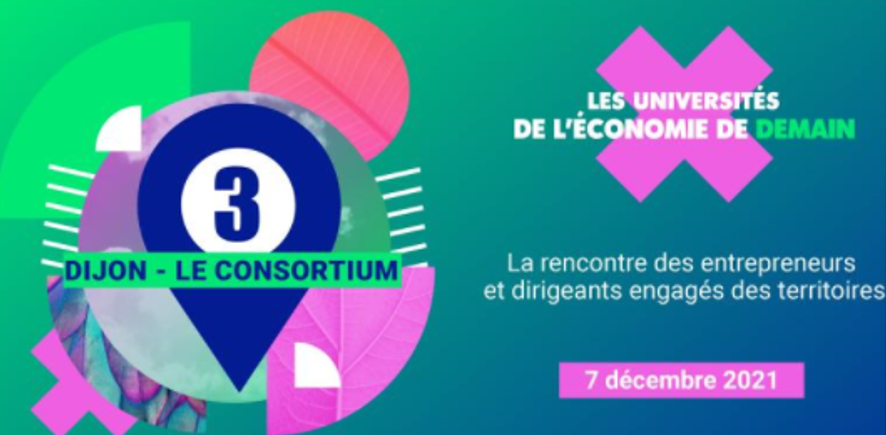 Le 29.11.21
Entrepreneurs and committed leaders meet in Dijon for the Universités de l'économie de demain Burgundy-Franche-Comté edition!
The unmissable event bringing together committed leaders, economic decision-makers and political leaders returns for a new edition in Dijon. Questioning how territories can be at the heart of the transformation of the economy, the Universités de l'économie de demain aim to promote new competitiveness based on ecological and social indicators. On the program, round tables and masterclasses in the company of political decision-makers and leaders of the Bourgogne-Franche-Comté region.
See you on December 7 at the Consortium Museum in Dijon for a day full of exchanges and discussions!