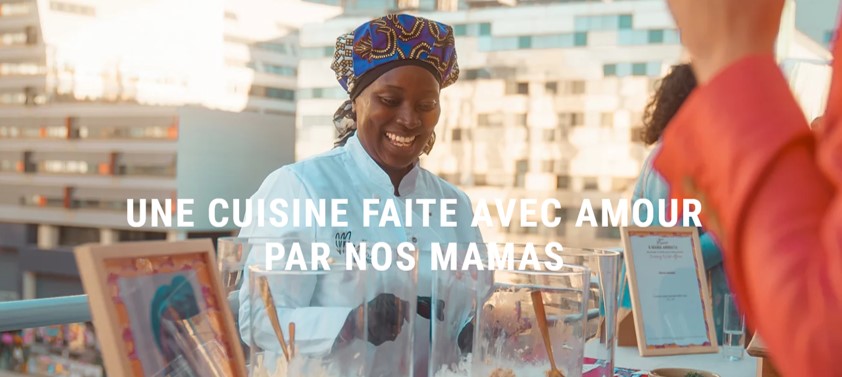 Le 13.07.23
[BONI.D] Meet My Mama empowers women worldwide to showcase their culinary talents!
Born out of the observation that far too many women passionate about cooking and aspiring to become Chefs encounter numerous obstacles, Meet My Mama's mission is to reveal the culinary talents of women from around the world, enabling them to make a living from their passion and contribute to a more inclusive, sustainable, and responsible society!
Founded by Donia Souad Amamra, Loubna Ksibi, and Youssef Oudahman, Meet My Mama reinvents events with a unique catering service: delicious dishes crafted with love by passionate Mamas.
Hailing from various corners of the world, these Mamas draw inspiration from the cuisine of their countries to develop their culinary creativity. They are trained to turn their passion into a true profession, thanks in part to the Empower My Mama program, a comprehensive support initiative dedicated to empowering women to become skilled, independent, and entrepreneurial Cheffes.
Congratulations on this wonderful initiative!