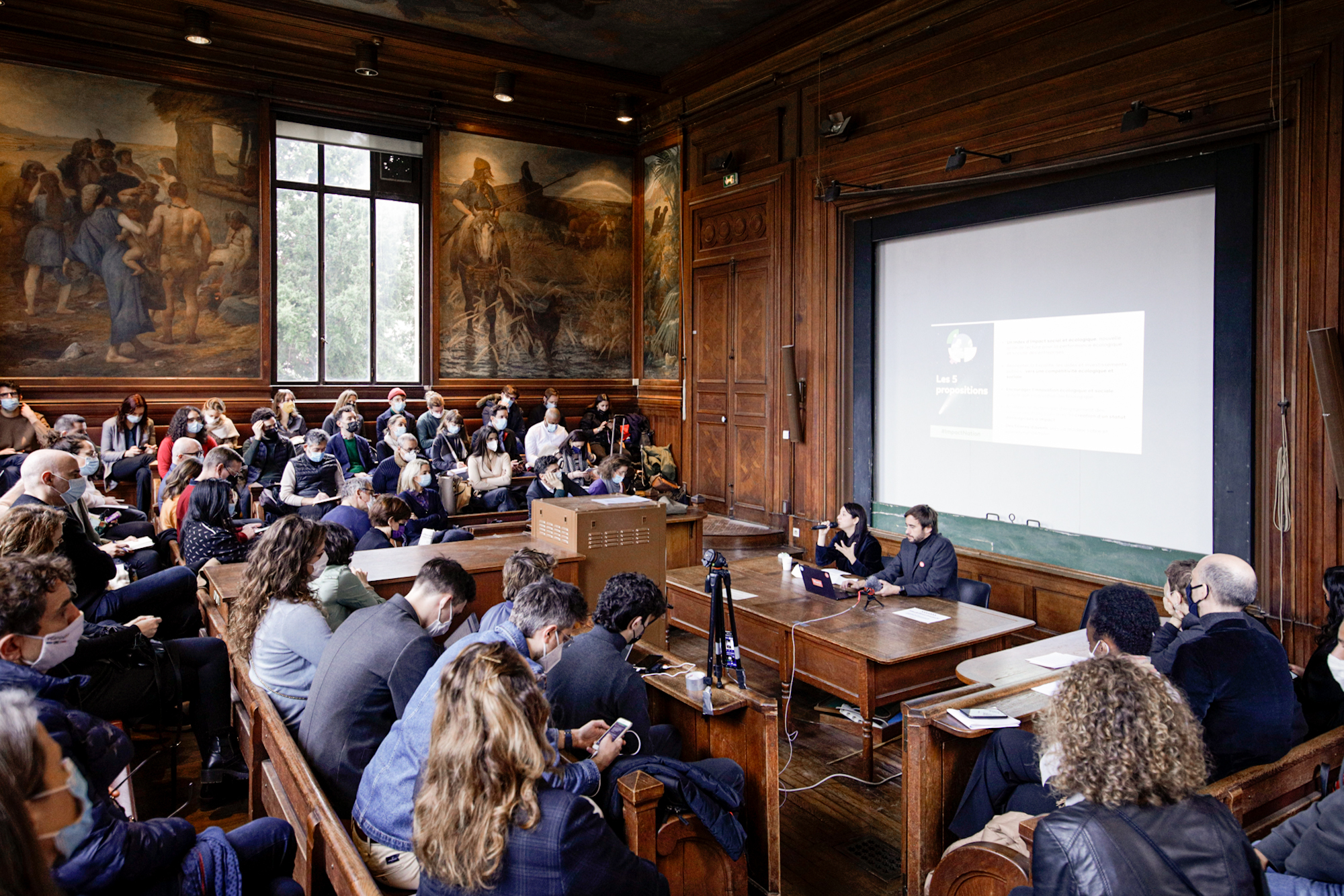 Le 16.02.22
For presidential election, committed entrepreneurs are launching an ecological, economic and social manifesto!
Mouvement Impact France has chosen an emblematic place to present its manifesto for tomorrow's economy: the Paris Paleontology Gallery of the Natural History Museum.  Their objective: to challenge candidates and "stop the sixth mass extinction".
Thus, the entrepreneurs presented a series of proposals advocating an economy which must reduce its CO2 emissions by 5% per year and which must better represent the company's stakeholders in governance and diversity.