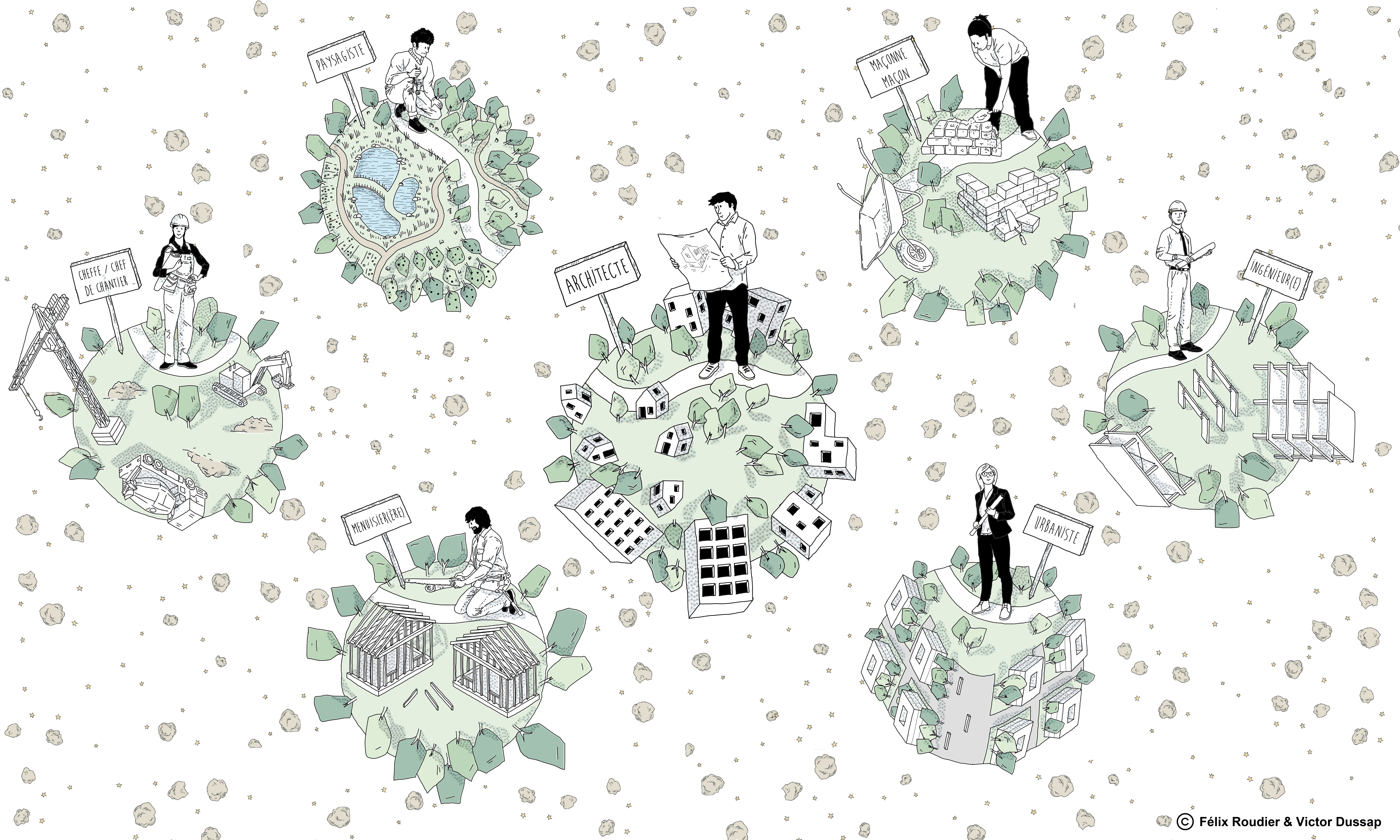 Le 23.11.22
How to highlight architects' commitment to social and environmental challenges?
Les Grandes Idées and Maud Caubet were delighted to present Unisson(s) short documentary at La Maison de l'Architecture Ile-de-France. Organized into thematic chapters, the film brings together a galaxy of French and international architectural realizations integrating a low carbon approach as a creation base. The documentary was designed for Unisson(s) movement and brings together design, construction, planning and landscape players.
A documentary to share with as many people as possible in order to offer a vision of existing solutions but also to arouse the desire to continually find new ones!
Direction and production: Maud Caubet
Scenario: Les Grandes Idées
Directed by: Olivier Sabatier
Illustration: Felix Roudier and Victor Dussap
Post-production: YOTTA
Watch the documentary