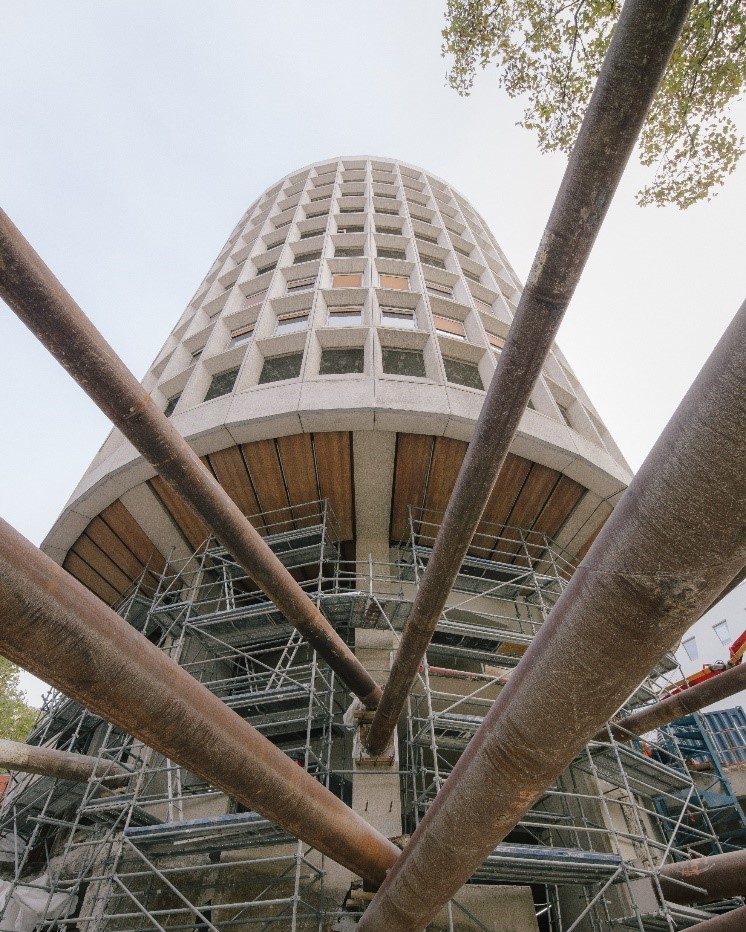 Le 10.05.23
The Racine Tower Gets a Makeover in Paris' 12th District!
The complete rehabilitation of one of Paris's high-rise buildings, the former headquarters of the National Forestry Office (ONF), is underway. Racine project, led by Alderan and envisioned by Maud Caubet, aims to transform uses of this iconic building constructed in the 1970s, while preserving its architectural identity and ensuring it opens up more to the surrounding city.
Batiactu provides a comprehensive overview of the construction work through an illustrated slideshow!