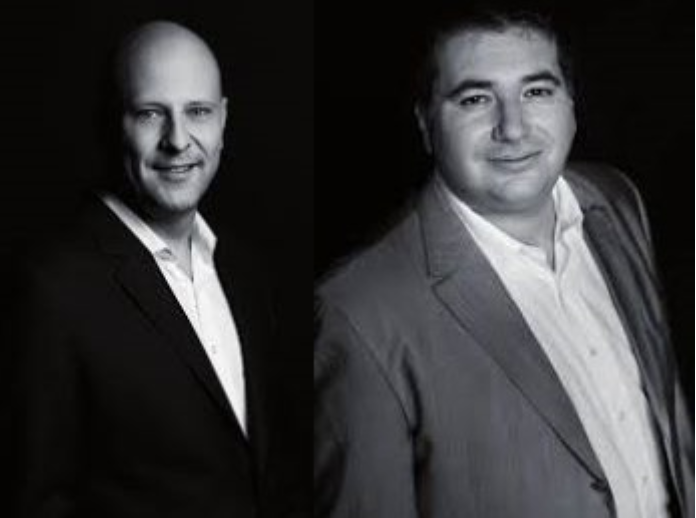 Arnaud Marcilly & Jean-Baptiste Chetti
For a flexible business consulting conception
Almost nine years ago, Arnaud Marcilly and Jean-Baptiste Chetti have founded Thinkmarket, an independent management consulting firm. Thus, they stand for a new idea of consulting by initiating the "Business and Shift Consulting" concept. This method makes their cabinet to bring to companies a cross-disciplinary expertise approach in order to better understand structural digital transformations and then to shift their organisational models and systems in the most efficient way.
Today, more than sixty firms and customers entrust Thinkmarket with this transformation challenge: amongst them Monoprix, AVIVA, Lagardère, AXA, Orange, BNP Paribas or Accor Hotels can be found.
On May, the 14th, Thinkmarket took a step ahead by launching Tod (Thinkmarket on demand), a new business consulting service on demand. Disrupting the sector, this service's purpose consists in addressing managing needs while delivering the Thinkmarket expertise thanks to digital suppleness.
Arnaud Marcilly and Jean-Baptiste Chetti, Thinkmarket co-founders, explain us the genesis of this unprecedented service, deeply modifying the management consulting sector.
Hello Arnaud, Hello Jean-Baptiste,
You initiated the "Business Shift Consulting" when you created Thinkmarket in 2010 : can you explain this concept ?
Arnaud: Business Shift Consulting is a tranversal vision of consulting, aligned with the new needs of companies. With Business Shift Consulting, we support our clients to allow them to act as strategists to address their digitalisation issues while keeping agility in their business. The Business Shift Consulting is therefore at the heart of managerial strategies.
This shift, we are not only addressing it under the digital prism. We stand for a digital growth. The digital world changes the way we anticipate the future and how we consider the present. We help our clients to make decisions, to define and to implement projects planned for tomorrow – or for today. We help them to become or to remain flexible in an always-shifting world.
Jean-Baptiste: Our team is now composed of 70 consultants, and we have completed more than 300 missions since our creation. We are fortunate to have among us a broad panel of talented specialists working on many different fields. Our vision of Business Shift Consulting is also steeped in the diversity of the players we help. We want to remain cross-sectoral: first of all because we are curious, then because we are convinced it is important to keep a plain sight on all the ecosystems concerned about digitisation.
With the launching of Tod, you are offering an unseen possibility of business consulting. What is it exactly?
Arnaud: The acceleration of the innovation process and the need to adapt structures to ever shorter cycles convinced us to lead the way with the development and launch a new offering, a new agile device aimed, when necessary, to override heavy and mechanical consultation procedures. Tod brings flexibility in the consulting ecosystem and address the needs for immediacy  and fluidification of processes we have witnessed in companies !
Tod is an agile and connected on-demand consulting offer that allows immediate and short-term interventions to meet the need for immediacy and fluidity in companies.
Jean-Baptiste: Lauching Tod is a way to do ourselves what we preach to our clients: a process-optimization possible by the implementation of relevant tools and organization of systems rethinking. Transformation is not anymore a question of a complicated methodology: let's make agility the heart of business.
This is exactly what Tod is: an agile and connected on-demand consulting offer that allows immediate and short-term interventions to meet the need for immediacy and fluidity in companies.
We have designed a connected button, a webapp and a dedicated website. With a simple click of the button, or a specific request via our web or mobile apps, Tod service runs to deliver the necessary expertise to solve a given problem, and it is available 24 hours a day.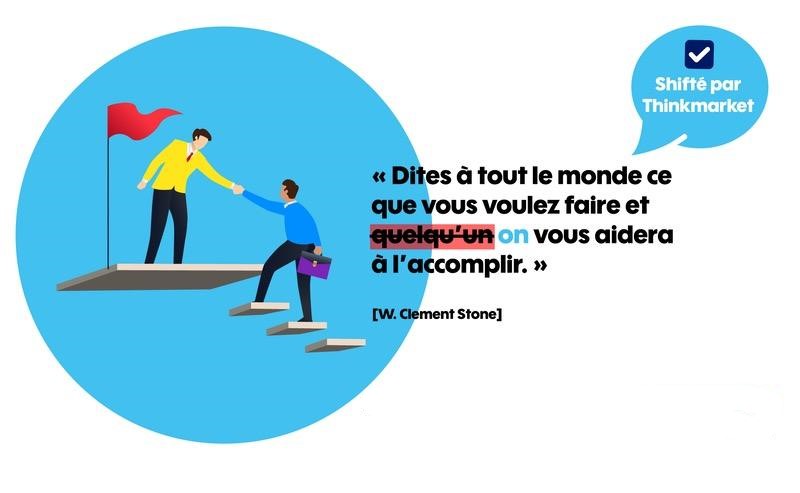 Concretely, what would be in your opinion the difference between a classical consulting mission and a Tod-made one?
Arnaud: Tod is an answer to complementary requirements compared to classic consulting missions. Thanks to innovative and connected processes and a revised organisation, we aim to facilitate access to consulting. The offer makes a very fast intervention possible for urgent and/or temporary missions while safeguarding the quality of the service.
Thinkmarket steps in two ways:
As we have done since our creation, in the context of consulting missions requiring strategic and long-term support. We propose 6 offers for this need typology.
Thanks to Tod, we are now able to answer sharply and instantaneously to specific point, freeing everybody from the time of the processes of a traditional consultation: either to obtain a fast answer on what is happening on the sector, either to realise a benchmark on a panel of actors/solutions/platforms or either to perform a physical presentation in front of company's internal or external audience about an expertise carried by Thinkmarket.
An advice to provide to future #Changemakers with a similar inventiveness?
Arnaud: Our first advice would be to observe carefully the functioning of  the ecosystem they want to work in before to identify its real needs and answer them successfully. Also to imagine being the person you answer. It seems obvious but people actually doing that are rare and always successful.
Jean-Baptiste: The other advice I could give is not to think transversely, we are part of a world that is evolving so quickly that transversality is a strategic obviousness.
Thank you, Jean-Baptiste and Arnaud, for your answers.