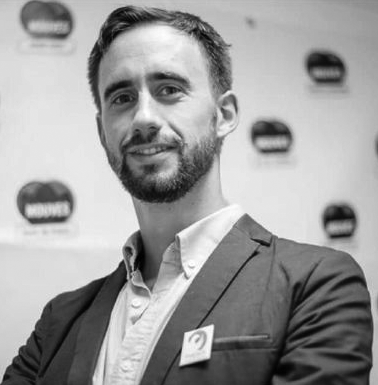 JEAN MOREAU
Turn waste into resources.
Complete players of the fight against food waste, Jean Moreau and his associate, Baptiste Corval, have devoted all their energy to this  for 4 years. In 2015, they founded Phenix, a start-up which is revolutionizing the concept of waste by proposing a redistribution system that guarantees a circular economy limiting our environmental impact while creating many jobs. When it was created, Phenix first focused on finding a solution to fight against food waste in distribution. Since then, the company has widened its scope of intervention and offers solutions aimed at also handing in DIY products and why not to other types of goods … Today, Phenix counts more than 100 employees and has even deployed a  grocery stores' network called Nous, dedicated to the distribution of unsold products thanks to local structures.
Les Grandes Idées gives Phenix the opportunity to make us enter the world of re-use, where waste is a resource. Jean Moreau explains us how Phenix operates and how to to grow the fight against waste.
Hi Jean, 
Phenix offers a solution to fight waste for different types of structures. How does this materialize in terms of organization, stock management, redistribution …?
Concretely, Phenix has imagined 4 alternatives to the trash to arrive at Zéro Food Waste:
1. The mainstream Phenix mobile app, to allow consumers to buy unsold baskets of unsold products,
2. Donation to food aid associations, in order to give a second life to unsold goods via a digital platform,
3. The donation for animal feed (farms, animal parks, etc.), for unsold items and leftovers that are no longer consumable by humans,
4. Compost and anaerobic digestion for the rest (peelings, organic waste, etc.).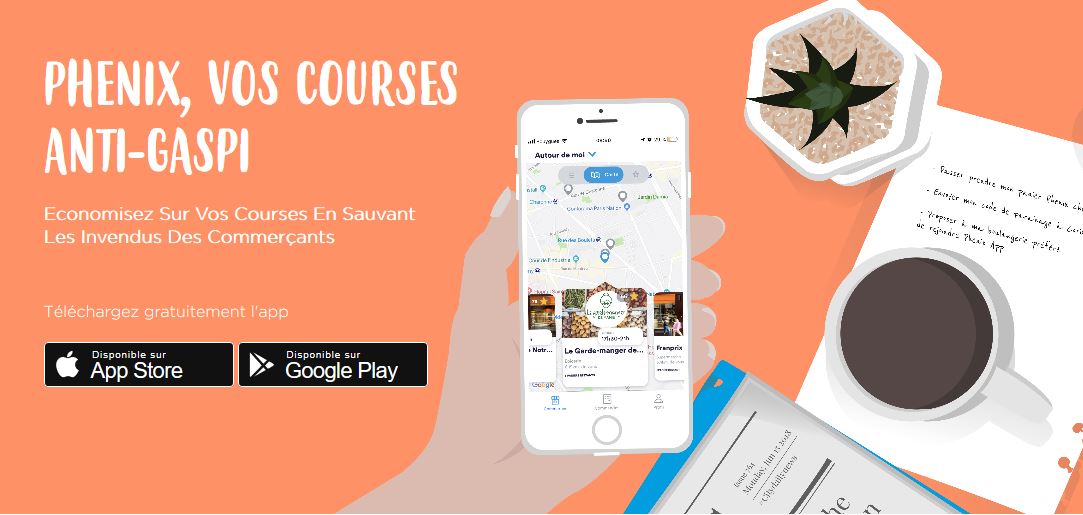 If the benefits perceived at both ends of the chain seem obvious, in your opinion, is zero waste achievable?
Yes, today we support 17 "Zero Waste Food" stores in France. This means that these stores recycle all of their unsold food and that their bio-waste bins are now empty. Our objective is therefore to set up a circular economy with adapted and local solutions for each store.
Phenix decided to take charge of it because today there is no label or certification: everything is therefore based on a voluntary approach at the point of sale, and on our highly motivated teams! Today, our 150 anti-waste coaches are committed and determined to make food waste disappear in their regions. They are responsible for training internal teams, implementing our digital solutions (app and platform) and regularly monitoring the performance of our partner stores.
In five years, we have gone from 0 to 150 employees, with a revenue of 13 million at the end of 2019 and a fundraising of 15 million twelve months ago. Phenix shows that another way of doing business is possible.
Phenix is now five years old, is settled in twenty cities in France and Europe, and aims to expand further internationally: how do you perceive this rapid development?
In five years, we have gone from 0 to 150 employees, with a revenue of 13 million at the end of 2019 and a fundraising of 15 million twelve months ago. Phenix thus shows that another way of doing business is possible by equitably respecting the environment and economic development.
Phenix is part of the Tech For Good movement and shows by example that it is possible to put the social and environmental impact of companies in the heart of technological innovation, without giving up on economic growth and ambition.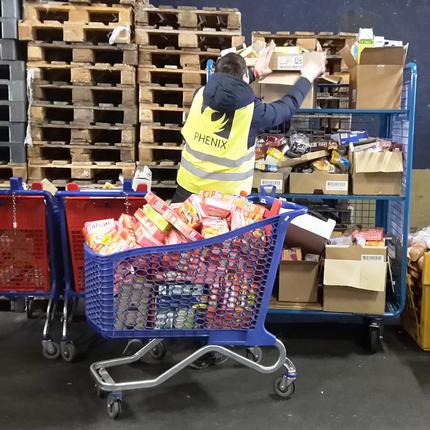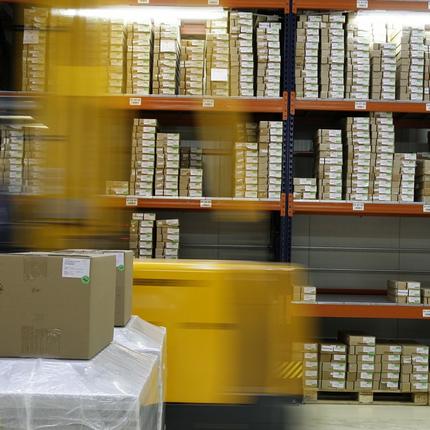 Do you think that awareness about the necessary fight against waste are the same in each of territories?
Our national geographic footprint shows us that the dynamics are set in motion almost everywhere in France, but there are nonetheless more fertile soils than others. In the Phenix network, the Brittany region works for example very well. Conversely, areas like Hauts de France or South of France are more complicated region.
What are the next projects for Phenix?
Phenix aims to develop internationally, bringing our wide range of Zero Waste services to the European level, and build the first unicorn of impact!
Thus, we want to develop our European subsidiaries, stay ahead of the game as a pioneer in the market, and boost our innovative solutions outside of French borders. The objective is to become THE European reference in the fight against food waste.
Thank you Jean for your answers