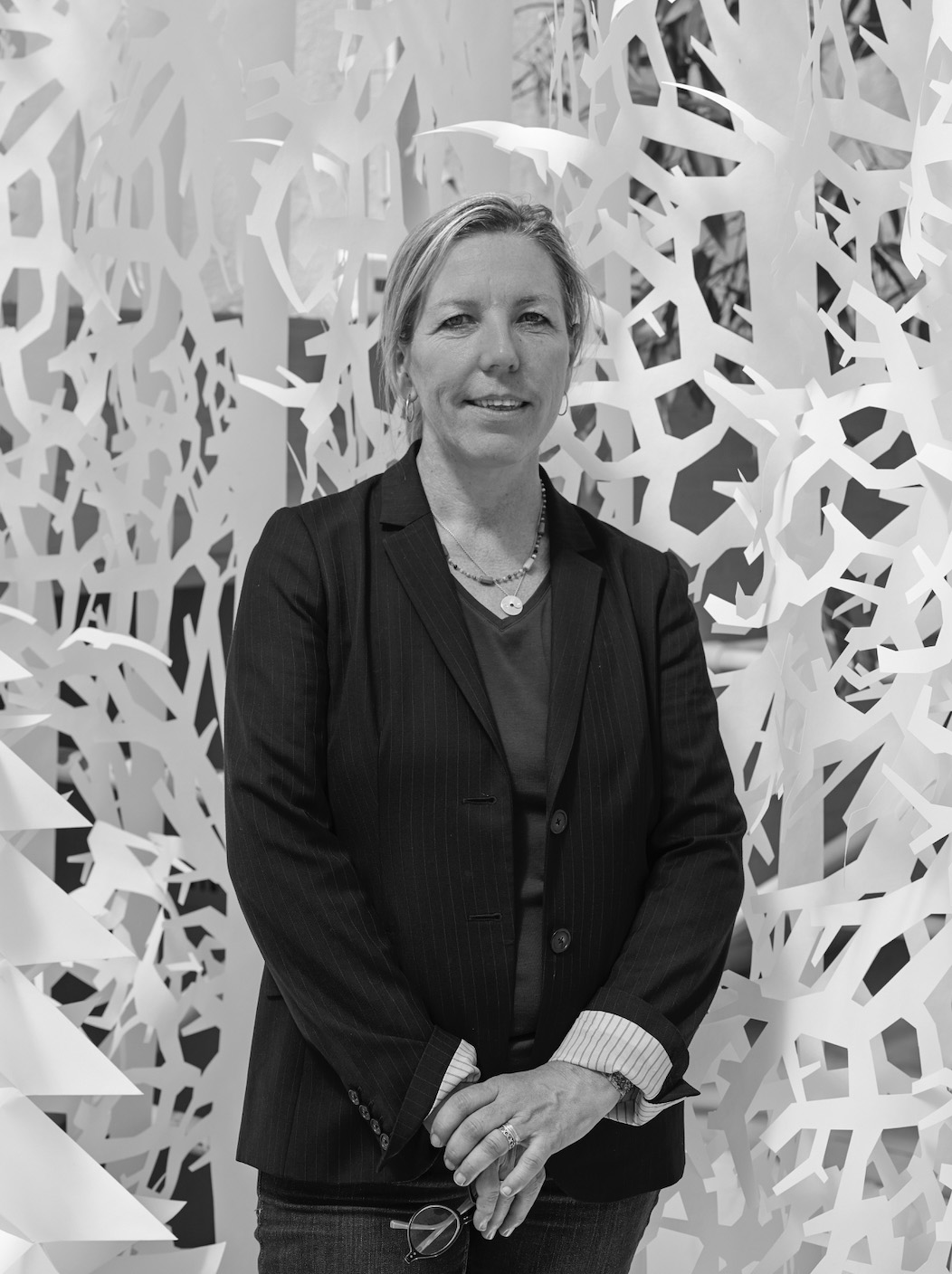 Sophie Chénel
An events sector more responsible thanks to paper architecture !
While leading a family business created by her great-grandfather, Sophie Chénel brilliantly manages Procédés Chénel International. Combining a solid paper experience and a passionate team, the company offers real paper architectures, a unique offer in the creation and distribution of materials for events and interior architecture.
Drop Paper® is the company's flagship material. It is a non-woven paper made of cellulose, polyester, and fiberglass, used in different fields, from contemporary architecture to design. Procédés Chénel International thus offers furniture, partitions, ceilings, lighting and is opened to any collaboration for new creations. If several tons of this material are then consumed each year, Sophie Chénel raises the question of environmental responsibility. She first thank about different ways to reuse off-cuts and waste from her productions. Partnerships with art schools, mystery box to reuse, revalorization contest highlighting new artists… several initiatives follow, before leading to the birth of a new material: the Drop Cake®, from a process recycling 100% of the company's production waste.
Within a few years, Sophie Chénel set up her own recycling channel. Today, she answers our questions and shows us the way in her quest for more responsible solutions!
Hello Sophie,
Procédés Chénel was created in 1896 by your great-grandfather, can you tell us more about its history and its evolution over the years?
Our company recently celebrated its 125th anniversary! To mark this highlight, we told our stories and explained all the processes that contributed to the success of this company in a book. This book is on sale on our website, and the full price is donated to the association Clowns sans Frontières.
My great-grandfather, a carpenter, was passionate about exhibitions and travel. Finding simple and effective techniques to enable large and beautiful exhibitions was already, and still remains today, at the heart of our business. My grandfather, also a carpenter and electrician, continued this process.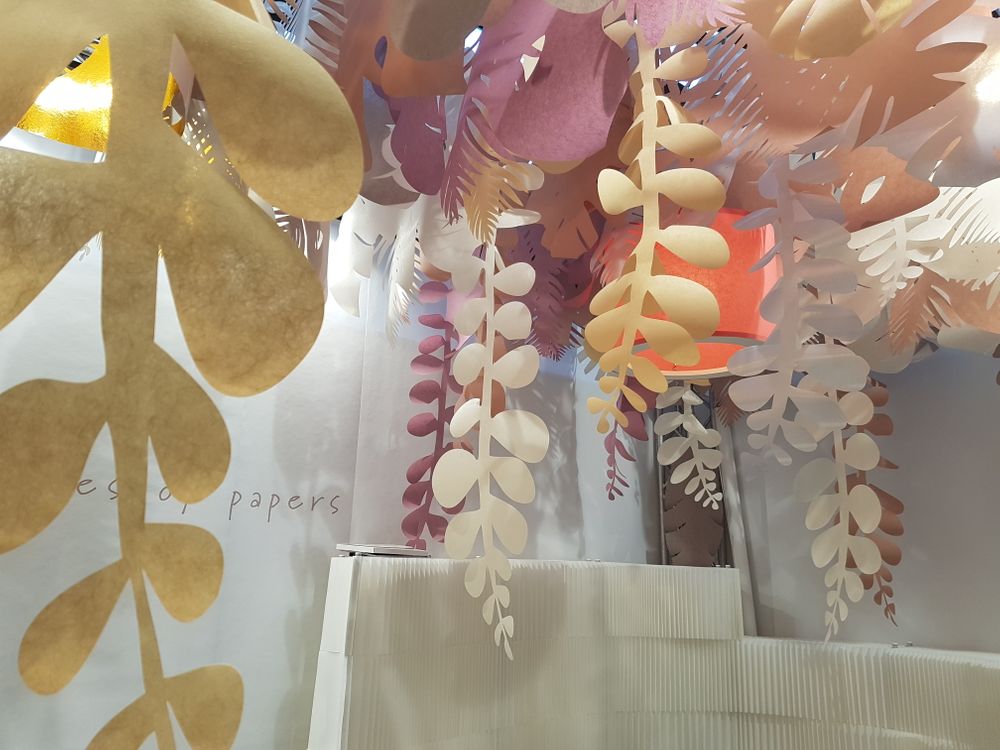 Procédés Chénel booth
My father, an architect, then registered more than 50 patents: tiered stands, false honeycomb ceilings, stackable floors… and the first Drop Paper® kakemonos in 1986. Then, it was quite easy to take control in the 90s to continue this research and development, mainly in paper. Today, creation also passes, at Procédés Chénel, through the residency of many creators and artists in our workshops.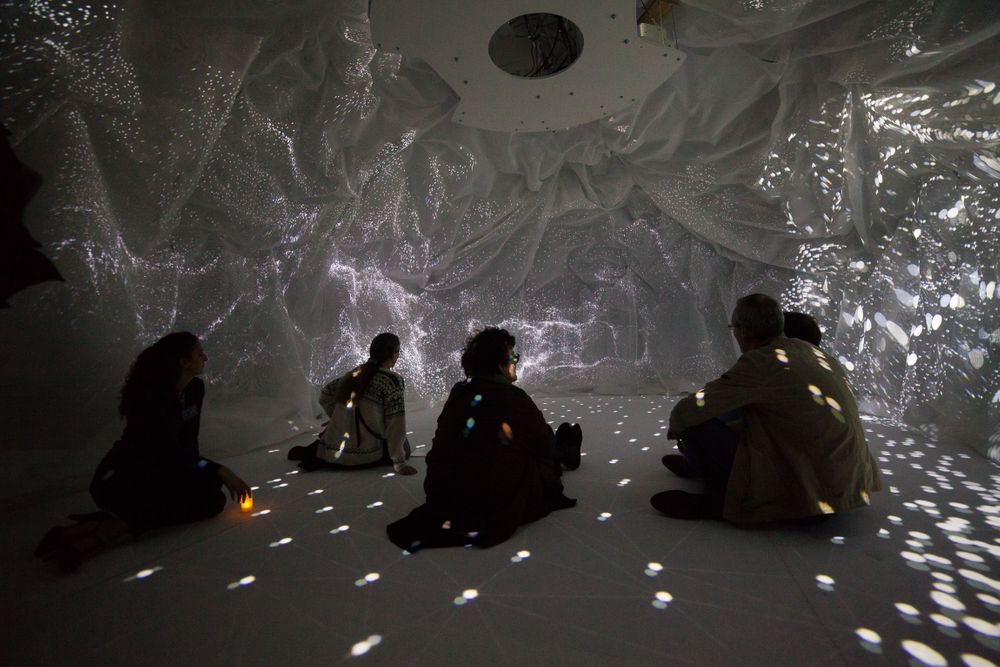 Fac Simile de la Grotte de Chauvet, design by Frédéric Ravatin
You define yourself as a paper architect, what does that mean to you?
"Paper architect" appeals like an oxymoron. First, we develop materials, especially flexible composites, technical nonwovens. These materials are created with French factories capable of making our products "fire-retardant" i.e.: tracing paper, craft paper, tissue paper, silver or gold paper, perforated or pleated, etc. A whole range of exclusive fire-resistant products classified M1. Secondly, we put these materials and our techniques for false ceilings, partitions, lighting and furniture at the service of creators. They seize it and imagine permanent or ephemeral installations. Thus, we manufacture paper architectures according to their design. We are the creators' toolbox.
Procédés Chénel has developed Drop Paper®, can you tell us about this material?
This material has been made in France since 1974. Originally, it was created to make a false exhibition ceiling. We then had the idea of ​​replacing the large wooden panels with the aisle letters of the shows with Drop Paper®. After that, the dice were rolled! There were no longer any limits to the use of this magical material which reacts wonderfully to the constraints linked to places open to the public: dimensions, fire-retardant classification, price, lightness, and versatility.
Your company considers the challenges of sustainable development. What are your thoughts and innovations on this?
Our company's flagship product is Drop Paper®, but it cannot be recycled because it is a composite, unlike the 100% cellulose paper, cardboard, wood or aluminum. It is therefore necessary to think about its reuse. Even if it offers a very good carbon footprint from the start, its use is very short. We are developing tracks for reuse and industrial transformation to obtain a new material, the Drop Cake®.
Do you plan to develop other recyclable materials like the Drop Paper® and the Drop Cake®?
We have recently introduced in our catalog a sandwich of thin sheets of cellulose which is a fantastic light diffuser, fire rated and 100% cellulose. We continue our research of course; it is an endless process! This is what makes our job fantastic and what also excites our customers. Our microcosm is in motion, we work for the creators who punctuate our developments!
Thank you for your answers, Sophie!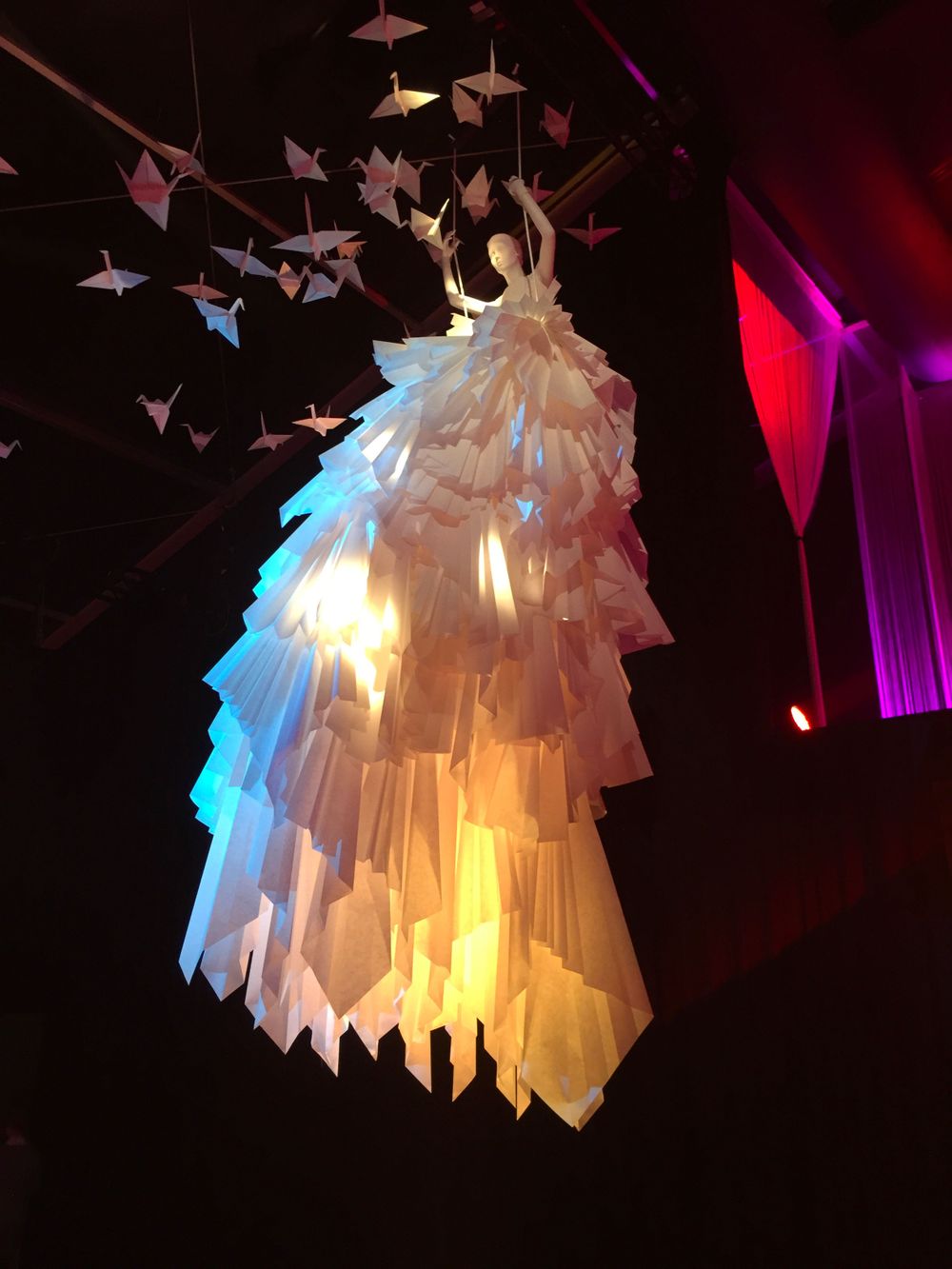 Paper sculpture, design by Lika Kato