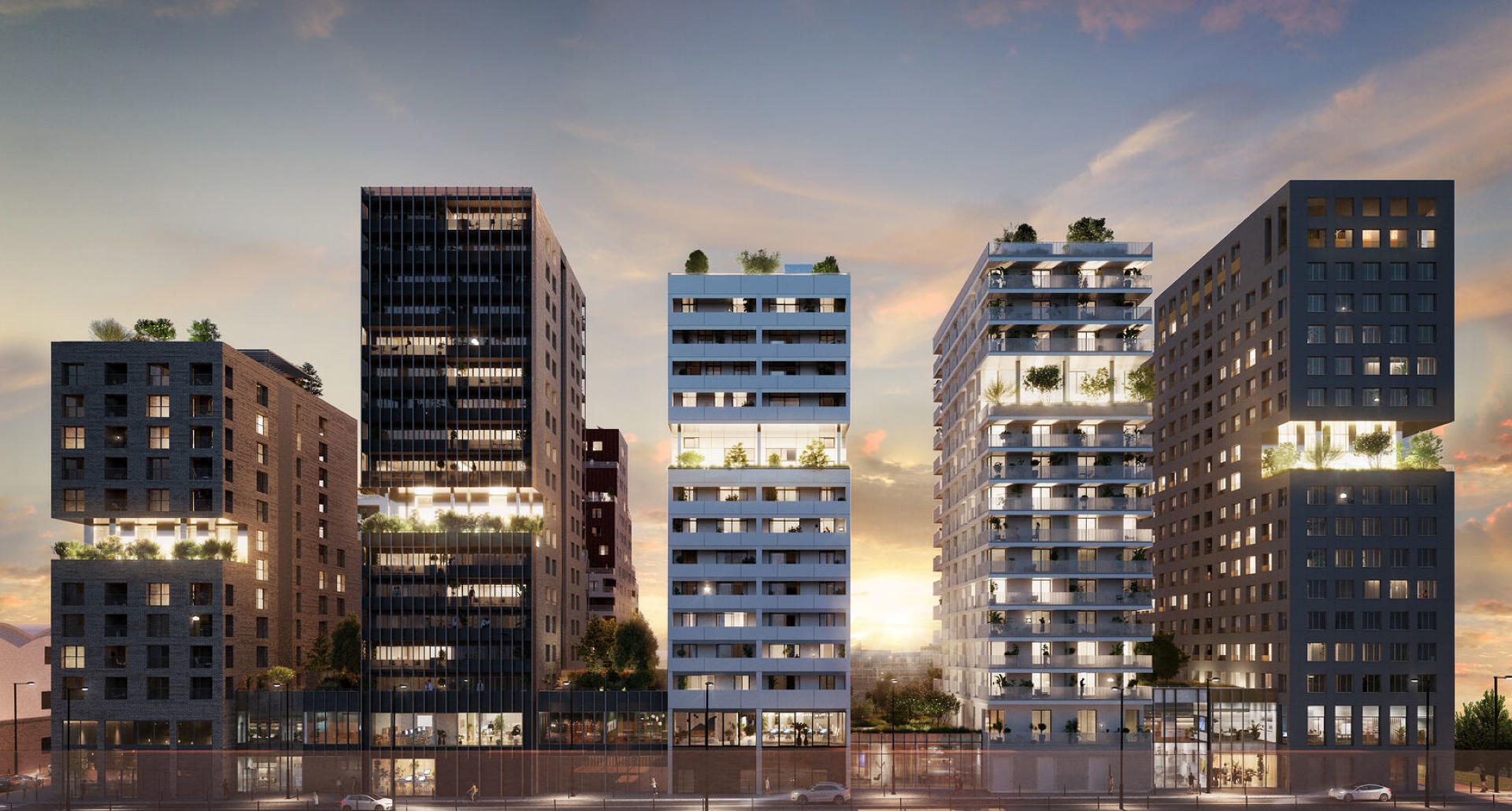 Le 08.06.23
Kickoff for Phase 1 of the Lumières Pleyel Project!
Phase 1 of the Lumières Pleyel project, with construction set to begin this year for initial deliveries by 2027, will feature the development of eight buildings ranging from 12 to 17 stories. This ambitious project, the largest of its kind in the Île-de-France region, encompasses 116 housing units under the real solidarity lease arrangement, 247 market-rate housing units, 74 social housing units, and 44 intermediate rental units (transferred to Plaine Commune Habitat). The project also envisions a cultural and tourist program, characterized by meticulously designed architecture contributed by several architects including Maud Caubet Architectes, Snøhetta, Chaix & Morel et Associés, Ateliers 2/3/4/, and Mars Architectes.
As the winner of the Inventing Greater Paris 1 competition, the consortium Les Lumières Pleyel is led by Sogelym Dixence. Business Immo provides an overview of the project's stages.
Read the article on Business Immo