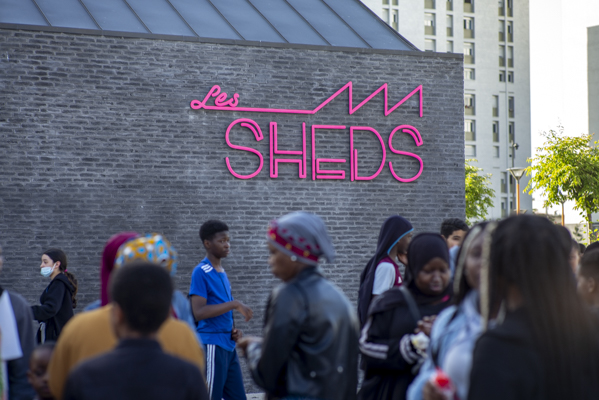 Le 15.06.22
Les Sheds de Pantin, a place designed by Maud Caubet Architectes, where art and early childhood meet
Part of the many projects underway to improve life in the Quatre Chemins district of Pantin, the Sheds were inaugurated by the town's mayor, Bertrand Kern on June 8th.
Former spinning factories of the Cartier Bresson family created in 1859, this site has known various occupations since the end of its activity in 1960, before becoming this magnificent place devoted to artistic creation and early childhood, combining the reception of artists in residence and temporary exhibitions, childcare center and a place of reception for childminders.
A responsible rehabilitation project, composing with the "already there", carried out by Maud Caubet Architectes.