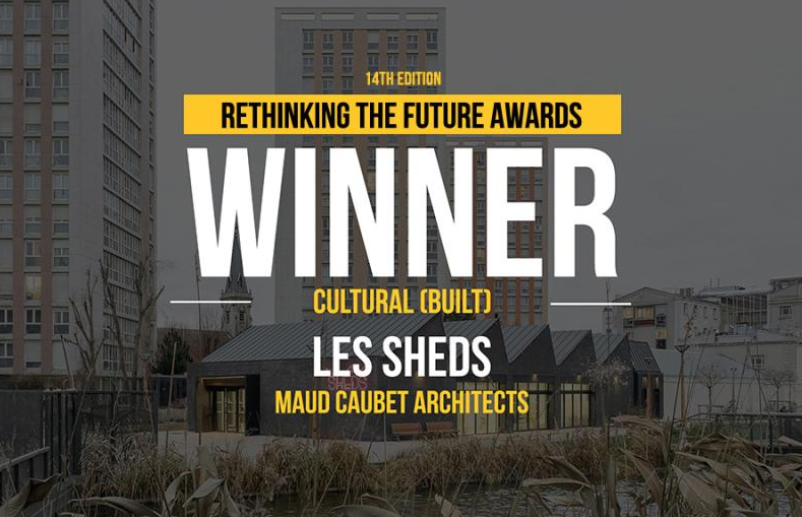 Le 21.06.23
Maud Caubet Architectes Wins 1st Place in Rethinking the Future Awards in the Culture Category!
Last May, Maud Caubet Architects won the first prize in the Rethinking The Future competition in the Culture category with Les Sheds! A true heritage of the City of Pantin, the former Cartier-Bresson spinning mills have been rehabilitated, blending history, modernity, and landscape. The site now hosts two spaces: one dedicated to art, the other to early childhood, and serves as an exemplary model of architectural recomposition of existing structures.
Congratulations to Maud Caubet Architects for this achivement!