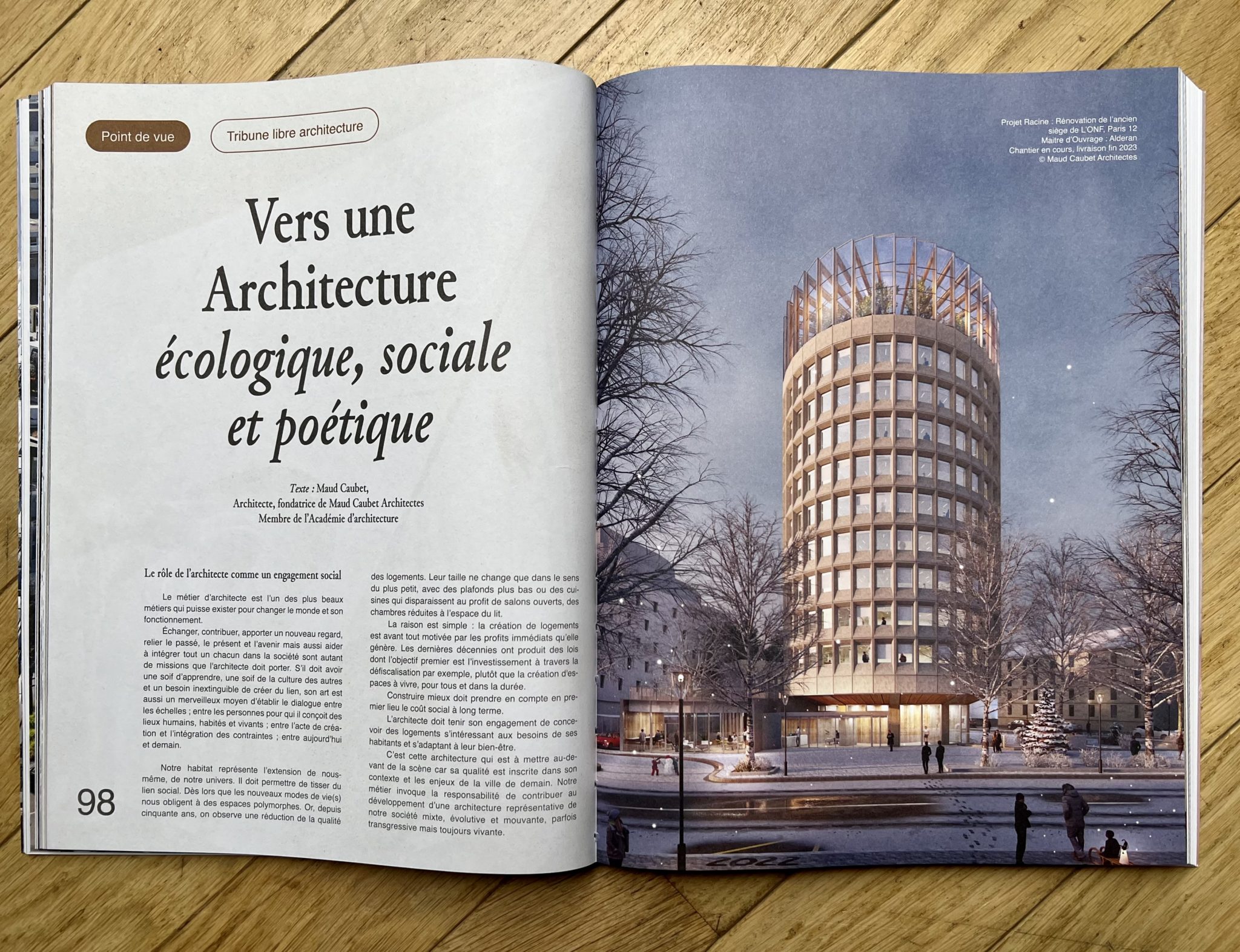 Le 23.09.22
Maud Caubet calls for an ecological, social and poetic architecture
In a column for Archistorm, Maud Caubet calls for reconsidering the profession of architect as a commitment, a lever for environmental and social transition taking into account the existing and the future.
To draw as many people into the action, architecture must be thought of as a player in storytelling and poetry. She also recalls the crucial role of architecture teaching to revalorize the profession, to bring it towards more equity and to adopt the new reflexes of consuming less and better without forgetting the logic of an improvement of life.
She calls for to be brave and transform the best wishes into action.