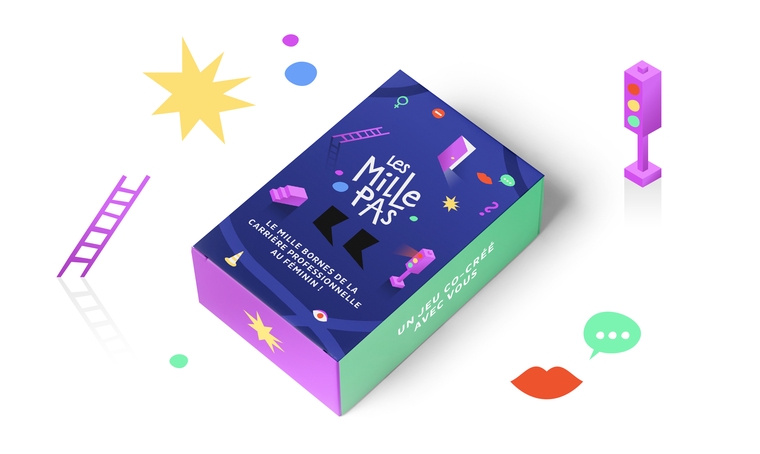 Le 16.12.20
Mille pas, the first game on women's professional careers co-created with 1,000 women
Mille pas is an idea that blossomed within Bejoue's dynamic and creative team. It's a game that doesn't exist yet but will be real in a few months. Mille pas is a type of Mille bornes dedicated to women's professional careers, highlighting the brakes and accelerators encountered, but also the solutions to erase inequalities.
It is also a first game made in Bejoue that can be bought and co-created. Coralie Franiatte, Isa Terrier and Marianne Nicolas invite 1,000 women (why not you!) to co-write it by answering this
questionnaire
.
And we think it's a great idea! Congratulations Bejoue!