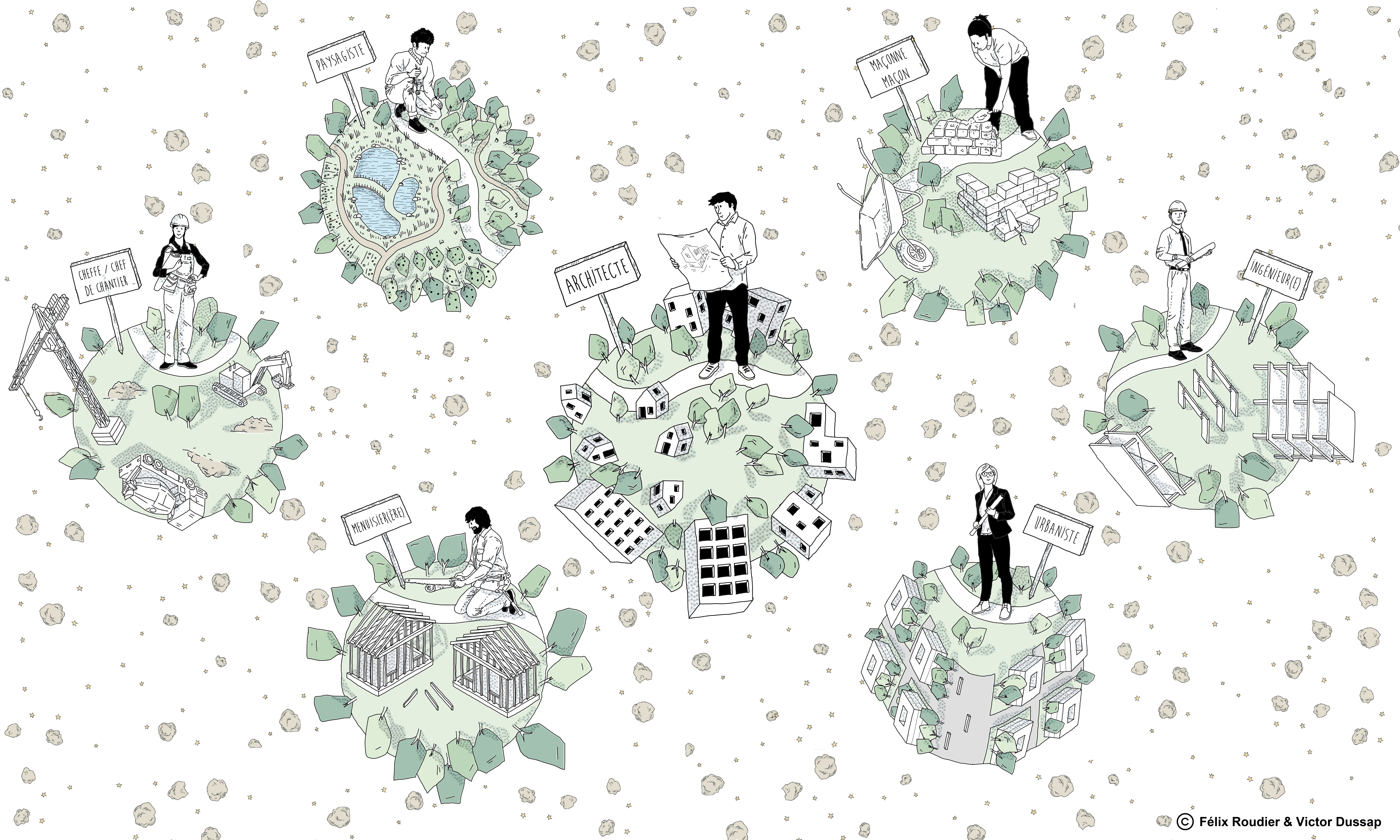 Le 30.11.22
Our documentary "Towards a low-carbon and living things architecture" with Unisson(s) in AMC
Unisson(s) movement offers a short documentary film presenting solutions in favor of low-carbon architecture and living things in which analyzes of exemplary achievements mixed with objectives towards which architecture should strive.
Thanks to this documentary, Unisson(s) offers a collection of good practices aimed at disseminating ecological and aesthetic architecture and calls on all the design professions to produce reasoned constructions and commit together towards low carbon realizations.
"Towards a low-carbon and living things architecture", a 26-minute documentary whose direction and production was entrusted to Maud Caubet, the script to the agency Les Grandes Idées, the production to Olivier Sabatier, the illustrations to Félix Roudier and Victor Dussap and post-production to YOTTA!