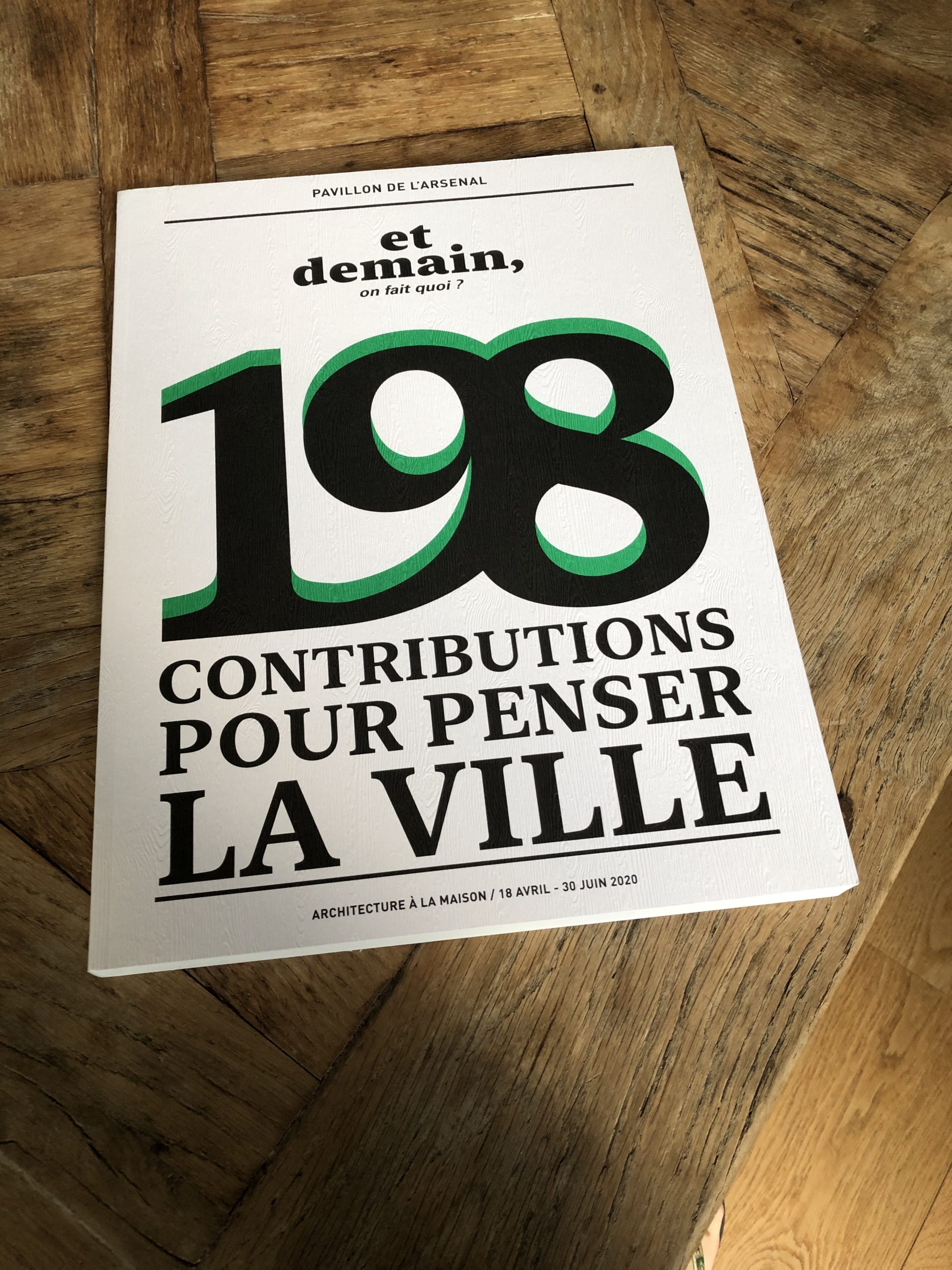 Le 21.10.20
The Exhibition Book "Et Demain on fait quoi?" is out!
Six months ago, the Pavillon de l'Arsenal launched a call for contributions to the attention of all the city making players. 198 contributions answering the question "What do we do for tomorrow?" were collected and exhibited at the Pavillon de l'Arsenal in June 2020. It is now possible to discover and consult them in the exhibition book
available at the Pavillon de l'Arsenal bookshop
. We are happy to have our copy at les Grandes Idées and to find there the vision of Maud Caubet, Jacques Ferrier, Franck Boutté, Benjamin Delaux, Amaco, DVTUp, Anne-Elisabeth Bertucci, Vraiment Vraiment, Catherine Sabbah and so many others!