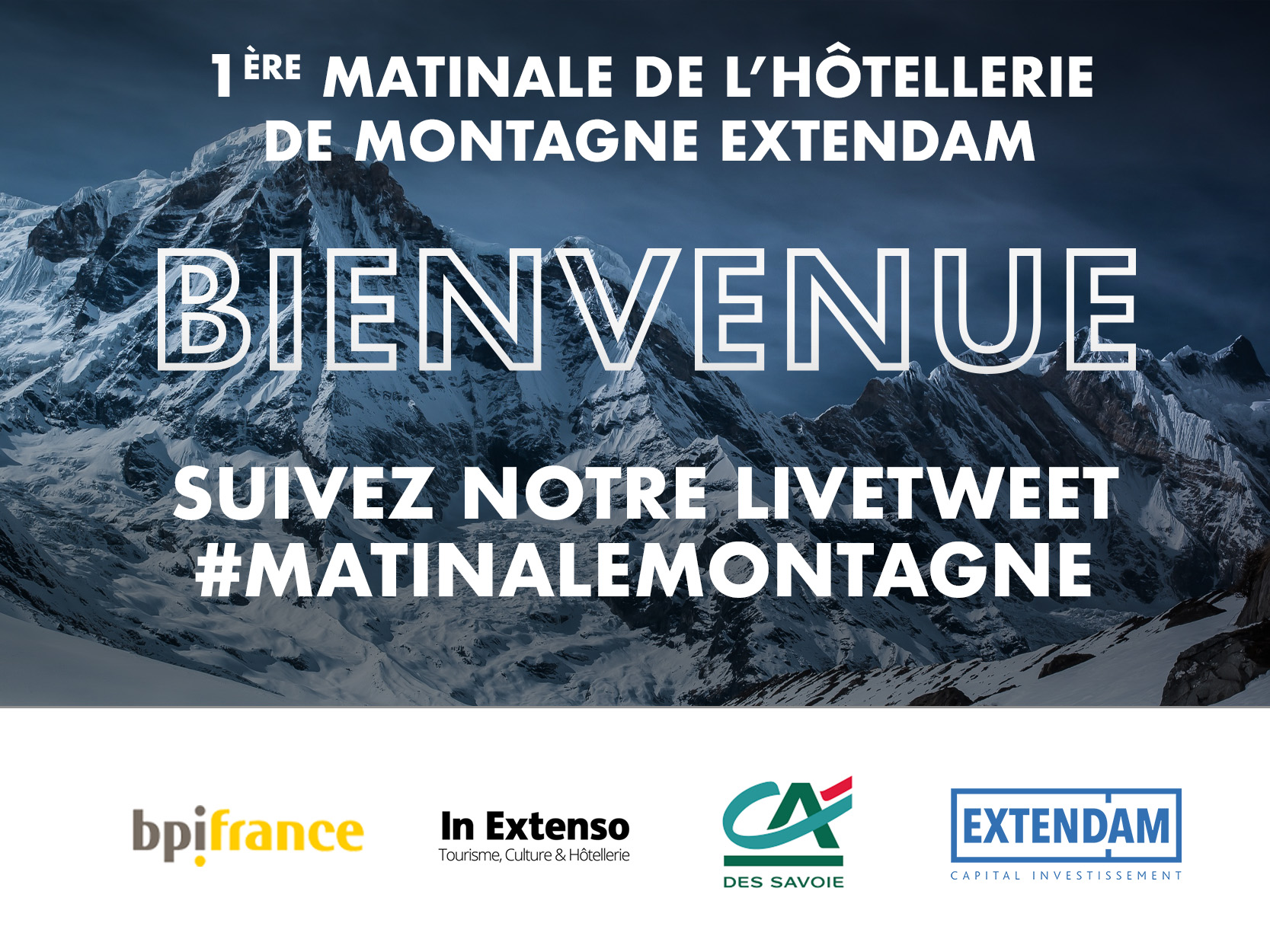 Le 19.05.19
The first edition of the Matinale de l'Hôtellerie de Montagne was a great success
Extendam is France's leading private equity firm dedicated to business hospitality in Europe. Every year, it organises what they call Matinales, which is a big conference with a panel of speakers enabling hotel professionals to have a complete and updated overview of the hotel and catering industry, in France and in their region. It allows them to keep abreast of the major trends in the sector and to benefit from feedback from large, medium and small players deploying attractive strategies in this market.
For this 8th Matinale, Extendam and its partners wanted to talk about the specificities of the mountain hotel industry: changing contexts, challenges imposed by the climate change, needs for a great adaptation, new concepts emerging since a few years…
On May 16, the event brought together more than 200 mountain professionals and experts: a successful operation for Extendam, its partners and Les Grandes Idées!