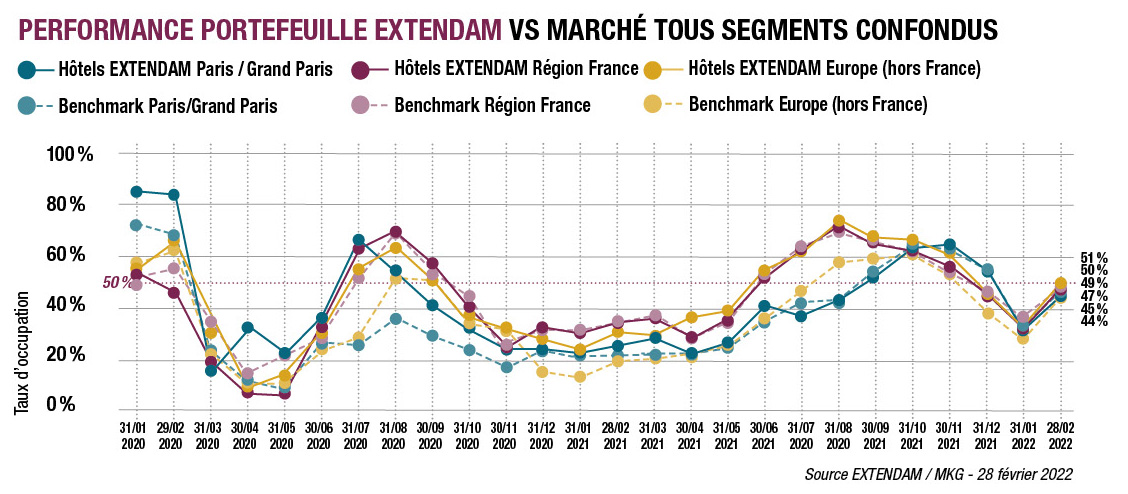 Le 24.03.22
The hotel sector ends the month of February on the rise!
While the French hotel industry had started the month of February with the uncertainty caused by Covid and its variant Omicron, the gradual lifting of health restrictions stimulated its activity.
Thus, according to the EXTENDAM barometer on the impact of COVID on activity in the sector, Paris within itself, stands out again with an occupancy rate of 51% (+ 15 points compared to the previous month) at the end of February. Supported by winter destinations, the regions have an occupancy rate higher by +11 points (50%) compared to the start of the year. Other good news, the region is only -6 points below its normative level of activity in 2019.
On a European scale, the occupancy rate is 45%, i.e., + 14 points compared to January 2022.