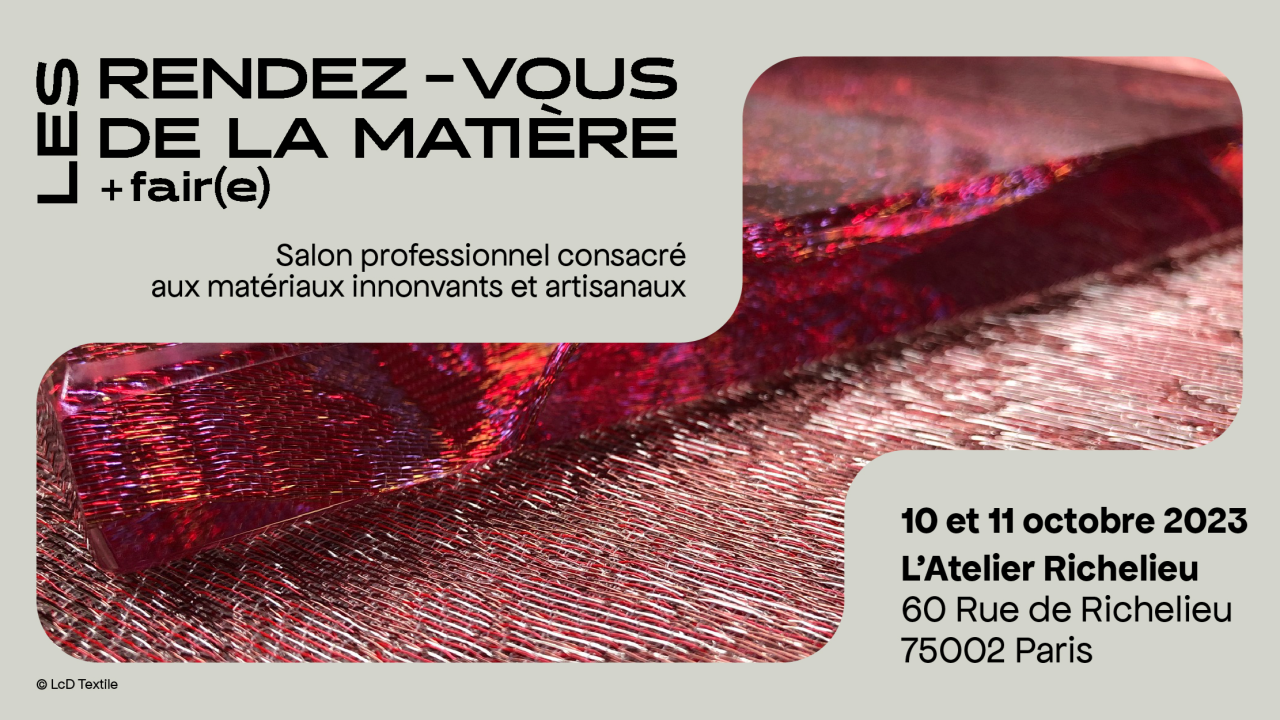 Le 08.08.23
The Materials Meetings + fair(e) are back on October 10th and 11th, 2023!
A must-attend event for architecture and design organized by Archistorm, The Materials Meetings + fair(e) explore the meaning of materials and invite reflection on their innovation potential, properties, manufacturing processes, and sustainability.
This year, the event will unfold its discussions and roundtables on the theme A meaningful material. Material choices, life cycles, potentials, and impacts will all be topics discussed throughout the discussion series led by Annabelle Ledoux, founder of Les Grandes Idées.
Mark your calendars for Tuesday, October 10th, and Wednesday, October 11th, 2023, for an immersion into the fascinating world of materials where creativity, technology, sustainability, emotion, and aesthetics converge!