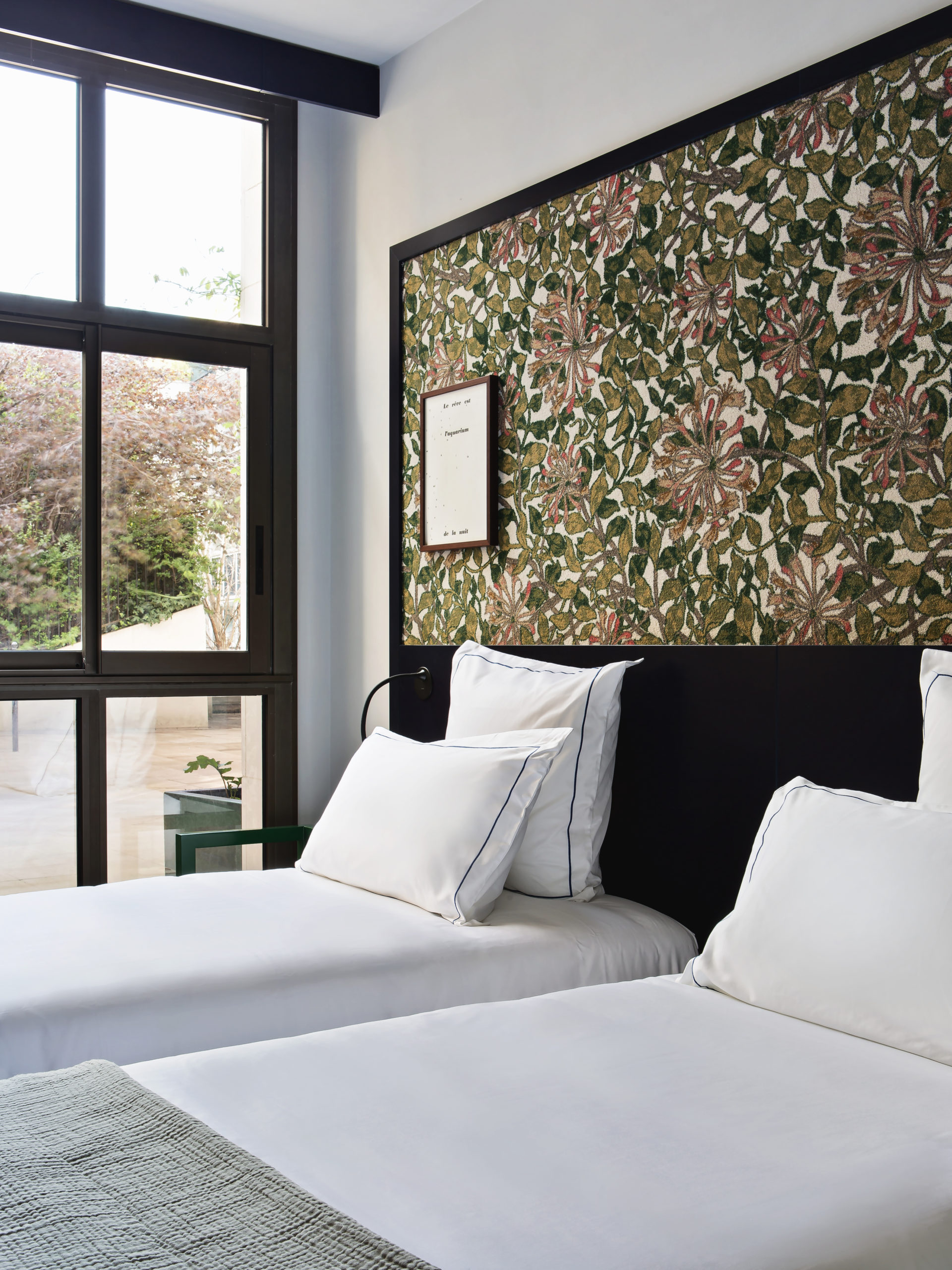 Le 08.07.22
The new hotel Rosalie is unveiled !
The new hotel Rosalie is unveiled!
Acquired the end of the summer of 2020 by EXTENDAM, the former Mercure Paris Gobelins Place d'Italie is unveiled under his brand-new name Hôtel Rosalie.
Two years lead to transform the hotel, nestled in the heart of a discreet street and which had not undergone major refurbishment since the 1990's. In the 60 rooms as in the outdoor area, redevelopments have been carried out for a sustainable, collaborative and environmentally responsible answer. Hanging garden, facade dressed with virgin vineyard, planted hall, vegetable garden… nature invites itself and mixes with a post-industrial environment, echoing the urbanization of the 13th district of Paris. For the vegetable touch, this 4-star hotel anchored in his neighborhood called on Merci Raymond community.
Congratulations to MyHotels teams and Joris Bruneel for this new address and thanks to Industrie Hôtelière for the relay.