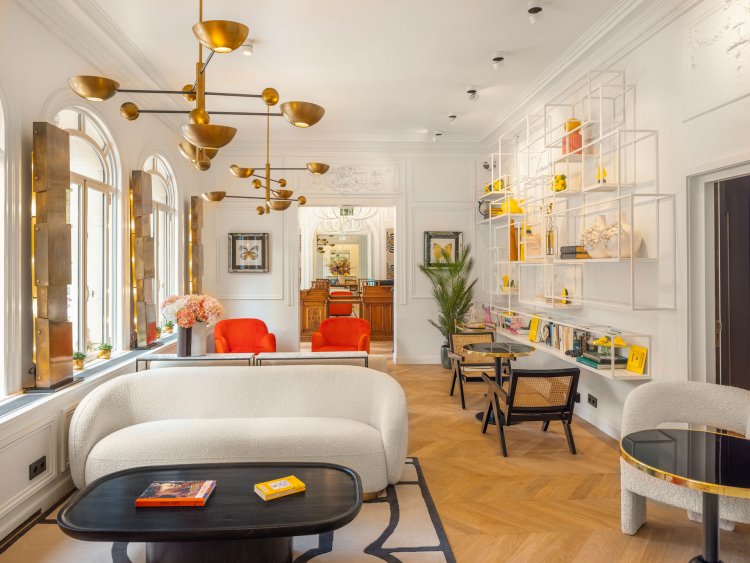 Le 07.07.23
The Solly Hotel Paris opened its doors on June 23rd, 2023
The former Little Palace has undergone a transformation to emerge as a 4-star hotel that combines the spirit of a guesthouse with that of a Parisian hotel. The refurbishment of the premises by EXTENDAM and the VICARTEM group, through its subsidiary Younight Hospitality, has elevated this new establishment, creating an environment conducive to imagination and relaxation.
Its name Solly refers to Salomon de Caus, a great traveler, engineer and architect, who has infused the entire establishment with a curious, creative and globally-minded spirit. The Solly restores the true meaning of hospitality, caring for the little things that make a big difference. The hotel is a true life facilitator, where time seems to stand still.
The Solly features 51 rooms spread across 4 categories (cozy, comfort, junior suite, suite) with orientations towards an interior courtyard or square. Some rooms have a furnished balcony and views of La Gaîté Lyrique and the rooftops of Paris.