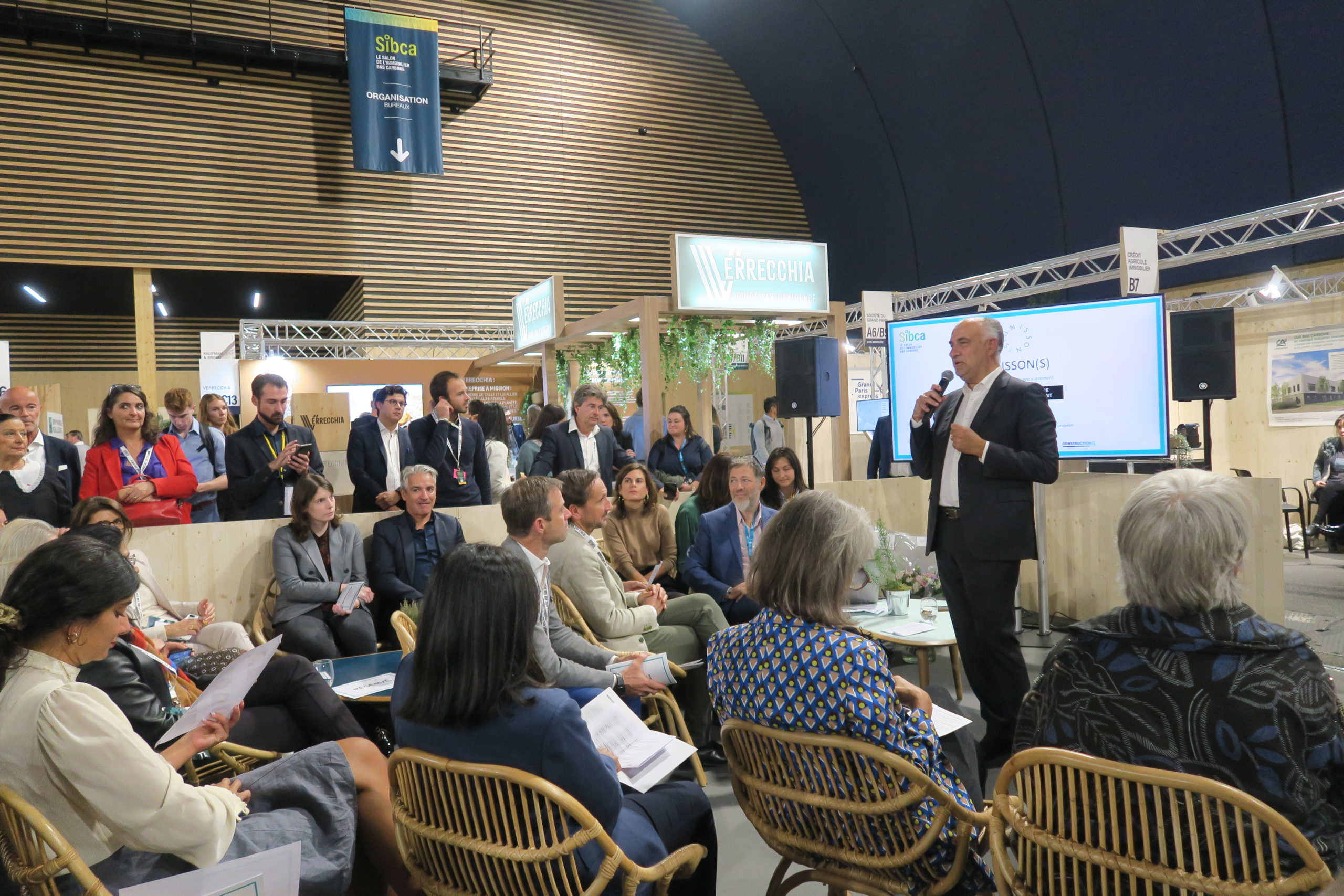 Le 03.10.22
Unisson(s) movement wishes to reinvent a low-carbon aesthetic!
Launched at the first edition of Sibca, a low-carbon real estate international fair, Unisson(s) movement presented its ambitions on Friday afternoon. After the broadcast of a trailer for a documentary directed by Maud Caubet and Annabelle Ledoux, Laurent Morel, President of the IFPEB, explained as follows: "We want to bring together the players in the design, building, planning, landscaping and industry in order to encourage a new architecture, the basis for the evolution of new challenges in a changing ecosystem, to design, build and renovate major urban projects and buildings of tomorrow, in a spirit of sharing solutions".
During an interview with Jacques Paquier, Dominique Boré, Curator of the movement and Honorary President of the Maison d'Architecture Île-de-France, added: "This new architecture will deal more with biodiversity to allow nature to take back strength and allow to presere the living. No one has yet described the field of architectural solutions for low carbon and living things. This is the ambition of Unison(s) movement, that the real estate industry, guided by architects and in an exemplary way, is undertaking this "big shift" that all human activities must embrace".
Unisson(s) thus wishes to encourage architects and real estate players not to consider RE2020 and all environmental regulations as constraints but as an opportunity to invent a new low-carbon aesthetic.
Read the article by Jacques Paquier on Le Journal du Grand Paris