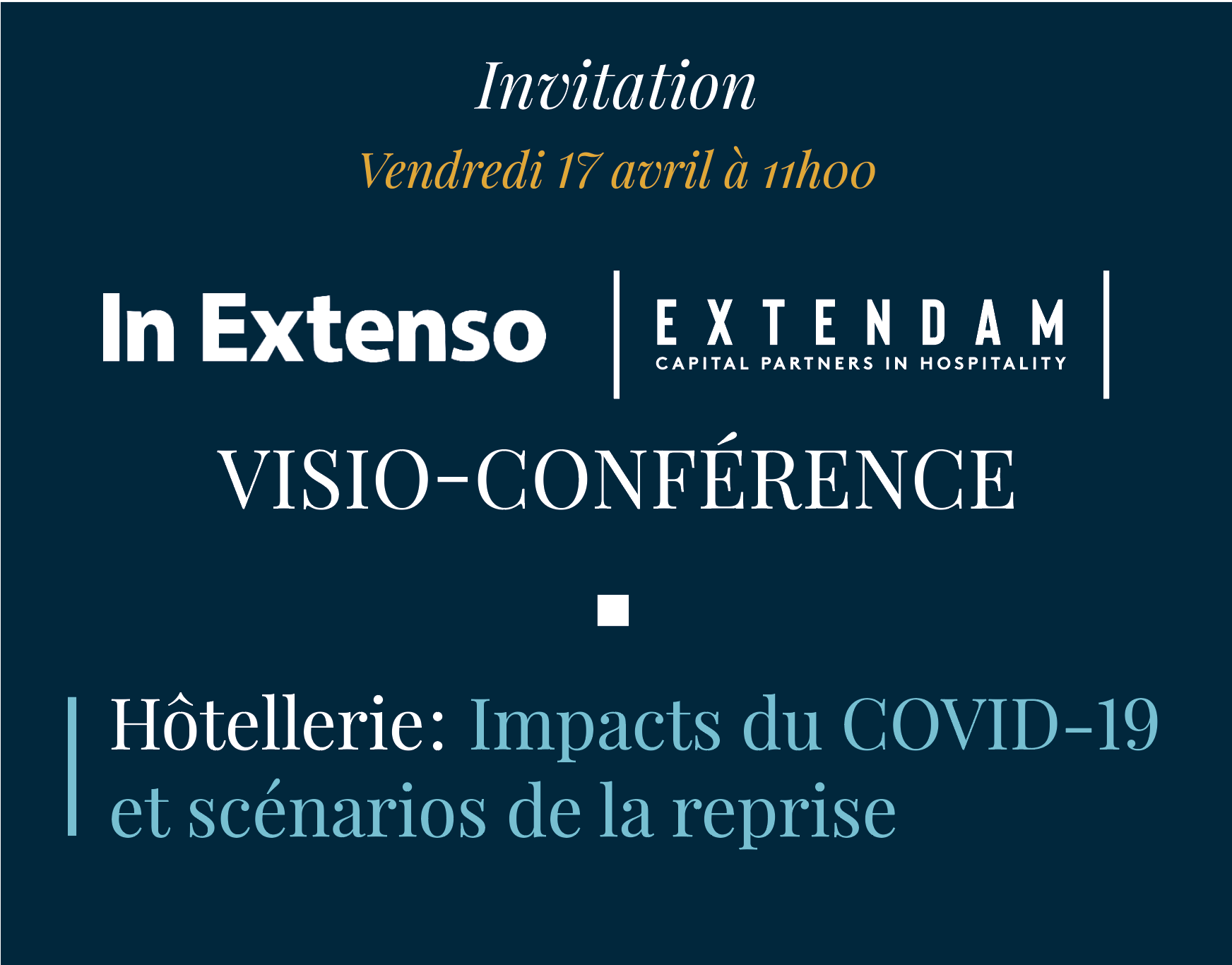 Le 29.04.20
What are the scenarii for the recovery of the hotel industry? 
With a return to normality planned for 2022-2023, what are the possible scenarii for the recovery? On Friday 17 April, Jean-Marc Palhon, Chariman of EXTENDAM, Matthieu de Lauzon, Managing Partner of EXTENDAM and Olivier Petit, Hospitality and Tourism Expert at In Extenso Tourism Culture & Hotels, shared their analysis of the situation and the evolution of the sector over the coming months and semesters.
Read the complete report of the conference in the Club Patrimoine newsletter of April 20th, 2020.