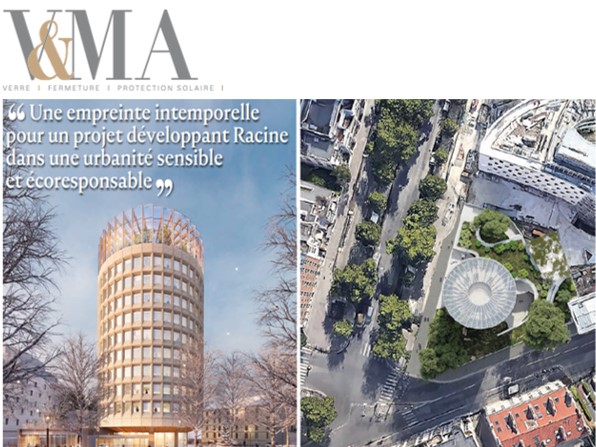 Le 01.03.22
With Racine, Maud Caubet offers a new silhouette in the sky of Paris
Redesigned by Maud Caubet Architectes, the former headquarters of the Office National des Forêts rises with a new silhouette while retaining its soul in a new culture of use and architectural approach.
This work is distinguished by a remarkable glass roof, offering a 360° view of the capital, opening the corolla of an unprecedented plant breathing, arranged by the specialist in edible landscape Topager. "The added value of the building is expressed by the creation of a feeling of serenity inside and out thanks to a living building throughout the day", specifies Maud Caubet.
A challenge taken up with poetry and strong environmental ambition.
Discover the project in the January – February issue of V&MA