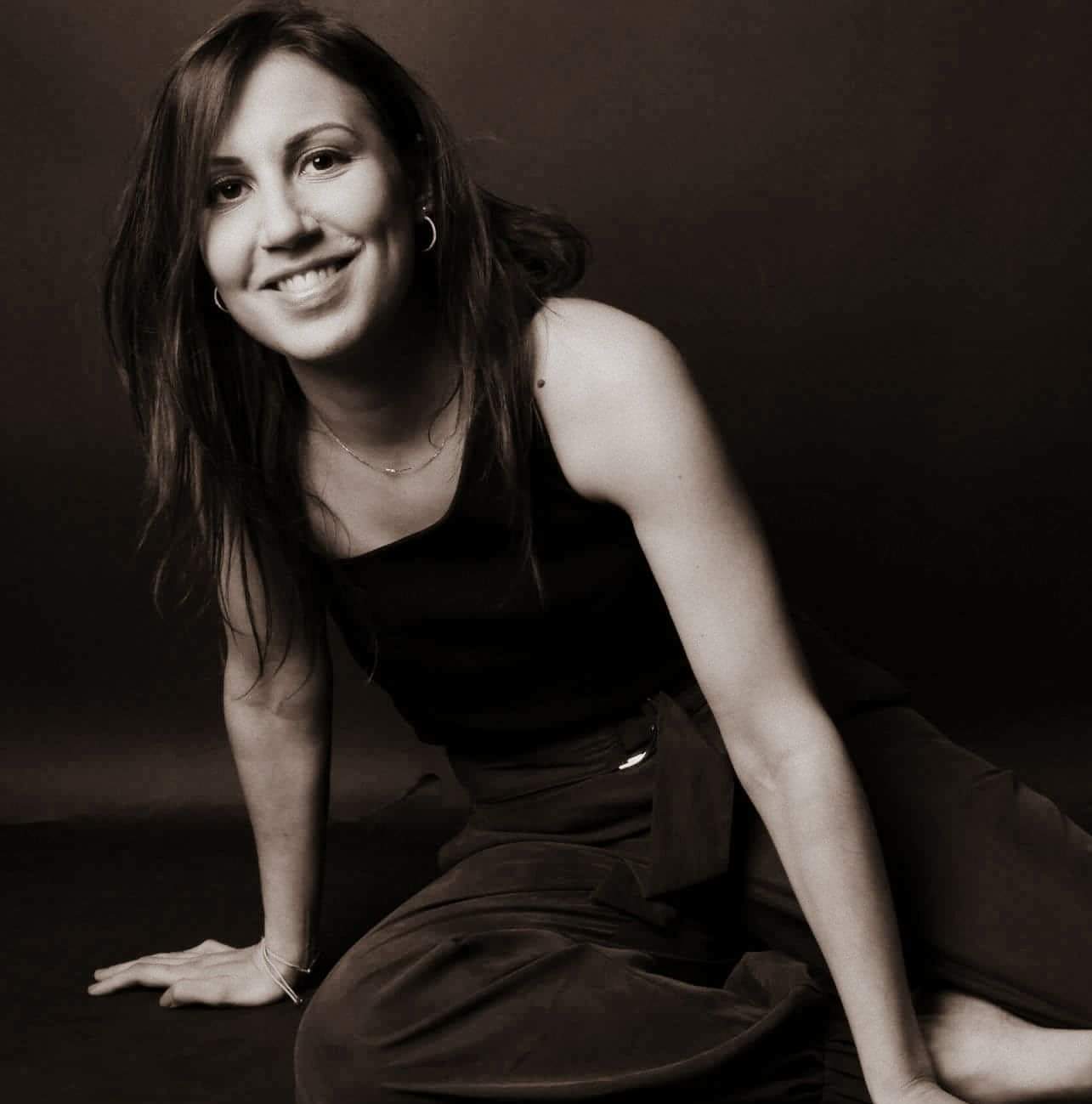 Anna Perehinec
Facing COVID-19, taking collective action
Anna Perehinec is in charge of urban project for Bouygues Immobilier, a large real estate group. She takes part in the design of the cities of tomorrow. A position of responsibility, focused on urban, ecological and social transition. When the health crisis linked to Covid-19 broke out, she did not hesitate to get involved as a volunteer with the Hospitals of Paris organization. An involvement that requires organization since she combines work and volunteering at the same time. Her goal: to put her expertise at the service of associations and to do something positive in the midst of the crisis. Anna agreed to respond to Les Grandes Idées.
Hello, Anna,
Why did you make the decision to get involved with the AP-HP? Can you describe the process you followed to work alongside Paris Hospitals?
I had this desire from the beginning of the crisis when we all found ourselves suddenly locked down, working from home without any real visibility on the crisis we were going through. I realized that my job, all the work I do on a daily basis, would no longer make sense if the construction sites and economic activity stopped. For me, the best way to do something was to join those who were working to protect us and fight against this virus.
Family members and close friends of mine work in hospitals. Seeing the critical time, they were going through, make me think we all had to and could help.
First, you wonder what you can do with your means, your time… I didn't start right away with the AP-HP. At the beginning, I was essentially helping kids with their homework, marauding to help the homeless. Then I was putting in touch with a doctor from the AP-HP via a volunteering network.
The goal of the AP-HP is to break the chain of virus transmission as quickly as possible. The AP-HP suffered a double shock: first the massive wave of patients with Covid-19 which arrived very quickly, then a more psychological shock, which was to see only sick people and no recovery. As soon as the patients got better, they were transferred to the regions to make room for the other patients.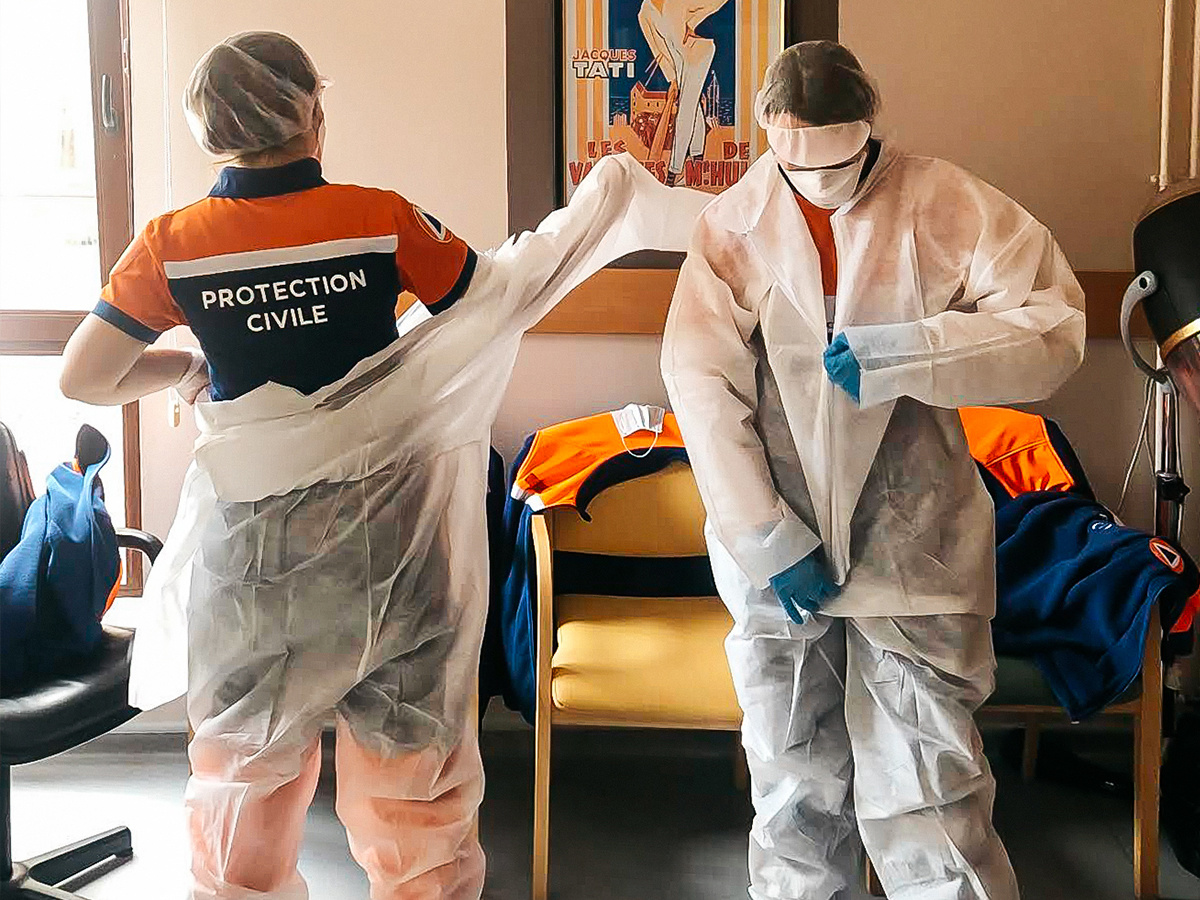 What is the vocation of IMHOTEP and COVISAN associations you joined?
Indeed, first, I helped IMOTHEP association, which works for communication and awareness raising in the field of health. It is the initiative of a young doctor, who created the association in 2018 to federate people around a fight against fake news in order to make health messages accessible to the greatest number. This association aims to change the way we look at health generally speaking by democratizing and popularizing information and best practices.
COVISAN is an emergency response to the crisis, a plan deployed by the AP-HP, which started at the end of April 2020. It makes it possible to break locally the transmission chain of the virus, within households, by locating and monitoring people who are contaminating and implementing concrete solutions to offer these people isolation, encouraging them to shelter themselves elsewhere than in their homes, either by hospitalisation for serious cases, or by welcoming them to Paris hotels without any charge.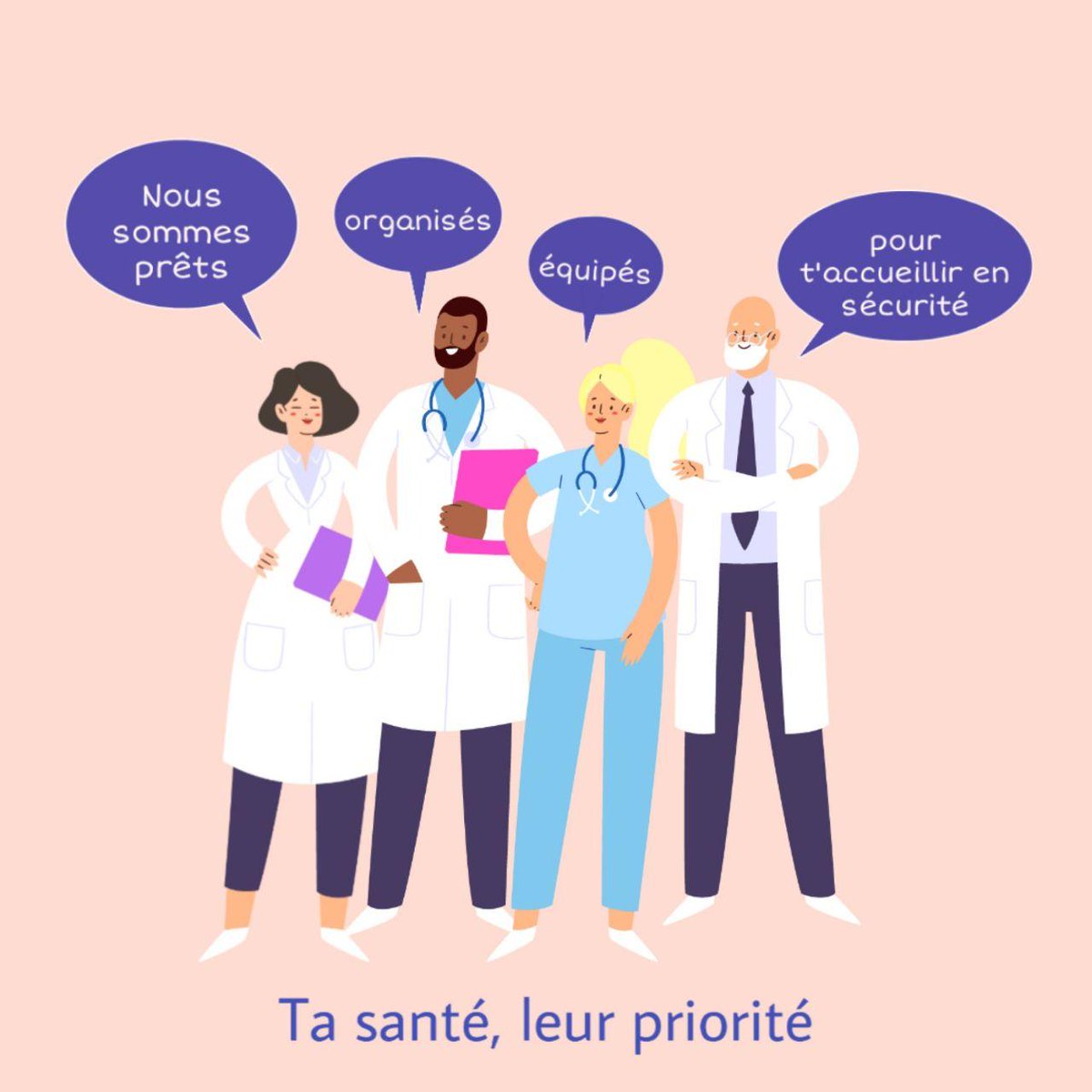 Imhotep
In concrete terms, what actions have you been able to take during this period of confinement?
Initially, I joined IMOTHEP board to work on its strategy and find the right lines of communication to develop.
Then, with COVISAN, I joined a team of 11 volunteers from different backgrounds. No more office life, no more long-term strategies… with this association, I was in the field! I was able to share the daily life of people that we tend to forget in our everyday life. We were half-days on the volunteer patient reception sites. I disinfected furniture, surfaces, door handles, distributed meal trays, managed stocks, welcomed new arrivals. We took care of everything related to logistics, reception and human relations. The human aspect is very important because those who are there also simply need to talk. We reassure them, give them answers, in the end we are the only people with whom patients can talk face to face.
Thanks to the COVIDOM application, one of the devices developed in emergency by AP-HP, we can ensure a precise follow-up of the patients' condition.
How did you manage to combine the two hats at Bouygues Immobilier and AP-HP?
I've always had a pretty full life. Before the confinement I used to train 10 hours a week for mountaineering trails. Lockdown was impossible for me. It's this time and the time I spent in restaurants, with friends or other occupations that I was able to reinvest in volunteering.
What were the challenges you had to face on this volunteering project?
Challenges? Not really, I did it with a clear conscience. I entered a world I didn't know about: a world of contaminated sites, where barrier gestures are essential. On the contrary, it's an opening for me. With the Réserve Civique and the calls for solidarity, we realize that everyone can, at their own level, make a small gesture to be aware of the situation, to no longer endure it. I live this as an enriching and positive experience that allows me to put the notion of usefulness back into everyday life.
It even impacts my relationship with my work on a daily basis. I have always oriented my professional choices towards environmental and solidarity innovation, but with events like this health crisis we are going through, I wonder. Are the projects I am designing today going to meet the challenges of the crises we are going through? Are they adapted to future crises that we are still unaware of? What are the measures we don't know about to respond to viruses we don't know about? I think we need to place our businesses in a more global organisation. This is in line with the principle of ecological and solidarity-based transition.
What are the achievements you are most proud of?
More than pride, I feel joy when, for example, I discover a little thank note that a patient left me the day before. I've also been able to feel this recognition among my nursing friends and cousins, to whom I had masks and gowns delivered via protegetonsoignant (another initiative founded by leaders in innovation, digital enterprise and fundraising). It's great to see that we can do on our own scale!
Are the projects I am designing today going to meet the challenges of the crises we are going through? Are they adapted to future crises that we are still unaware of?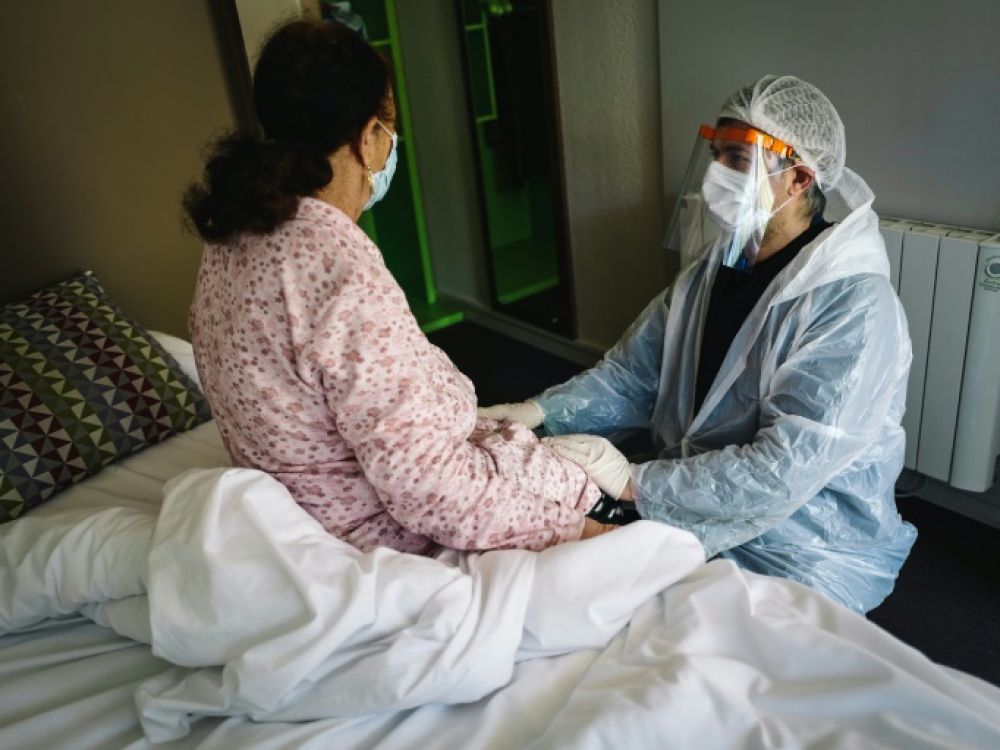 Covisan
Now that we are breaking lockdown, you are still involved with the COVISAN team, are you going to continue your involvment in the long term, after the crisis?
Yes, I will maintain my involvment to IMOTHEP. COVISAN's aim is not to pursue its mission on a voluntary basis. The association has developed in emergency and has found a temporary way of organising itself, but its aim is to release permanent resources to transform the ten volunteers currently working there into two or three steady jobs.
Thank you Anna for your answers and your involvement, you deserve it for your great human investment!